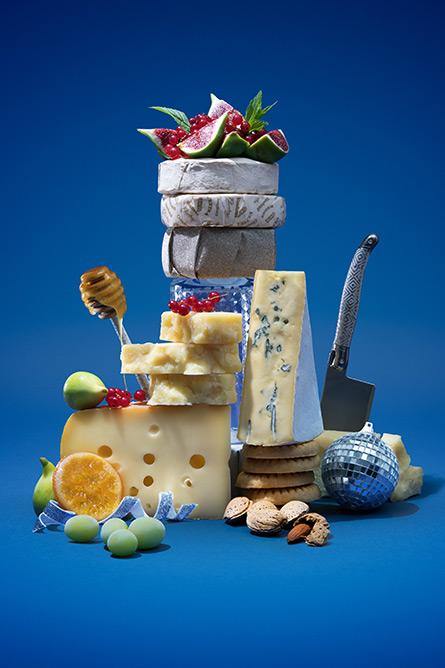 Description
Cheese Bar by Agropur offers a selection of complementary and versatile fine cheeses that can be presented traditionally on a cheese platter, or more uniquely as a Cheese Tower. This Sweet Cheese Tower is a wonderful way to mesmerize and wow your guests: let your tower rise!
Ingredients
Ingredients
340 g L'Extra Brie cheese (2 packs)
190 g OKA cheese
200 g Agropur Grand Cheddar cheese
160 g Cambozola cheese
400 g OKA L'Artisan cheese (presented as a wedge of cheese wheel)
Sweet garnishes
Figs
Red or white currants
Candied oranges
Almonds
Honey
Frosted grapes
Shortbread
Preparation
Layer the pieces of cheese from the largest to the smallest, adding the sweet garnishes suggested here and there.
Use wooden support pieces such as toothpicks or wooden skewers to secure the Cheese Tower.
You may also add some decorations such as boxes and glasses to embellish your Cheese Tower.
Let your imagination run wild by picking some Holiday decorations such as ribbons or even some Christmas tree ornaments.