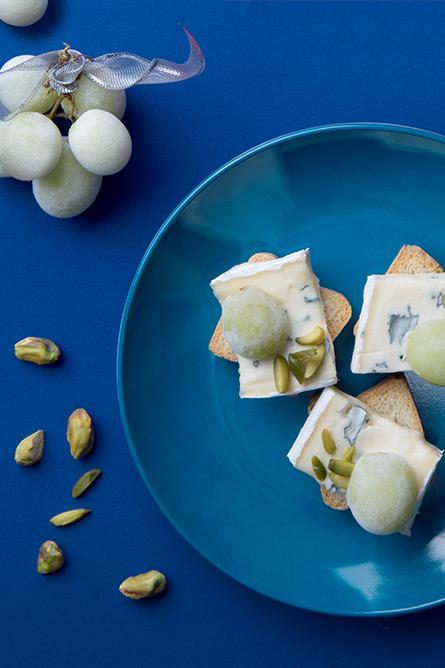 Cambozola with frosted grapes
24 bites
Description
Frozen grapes are iconically tied to the holiday season, so why not pair them with the scrumptious, sensational taste of Cambozola? Placed on top of crispy Paris Toasts, this simple pairing is sure to sparkle and wow your holiday guests.
Ingredients
225g Cambozola cheese, cut into 24 pieces
24 green grapes, cut in half
24 Paris Toasts
2 tbsp mint jelly (optional)
Pistachios for garnish (optional)
Preparation
Frosted grapes
Freeze grapes on a parchment-lined baking sheet, about 3 hours.
Assembly
Top each Paris Toasts with a slice of Cambozola cheese, a frozen grape and top with mint jelly and pistachios if desired.