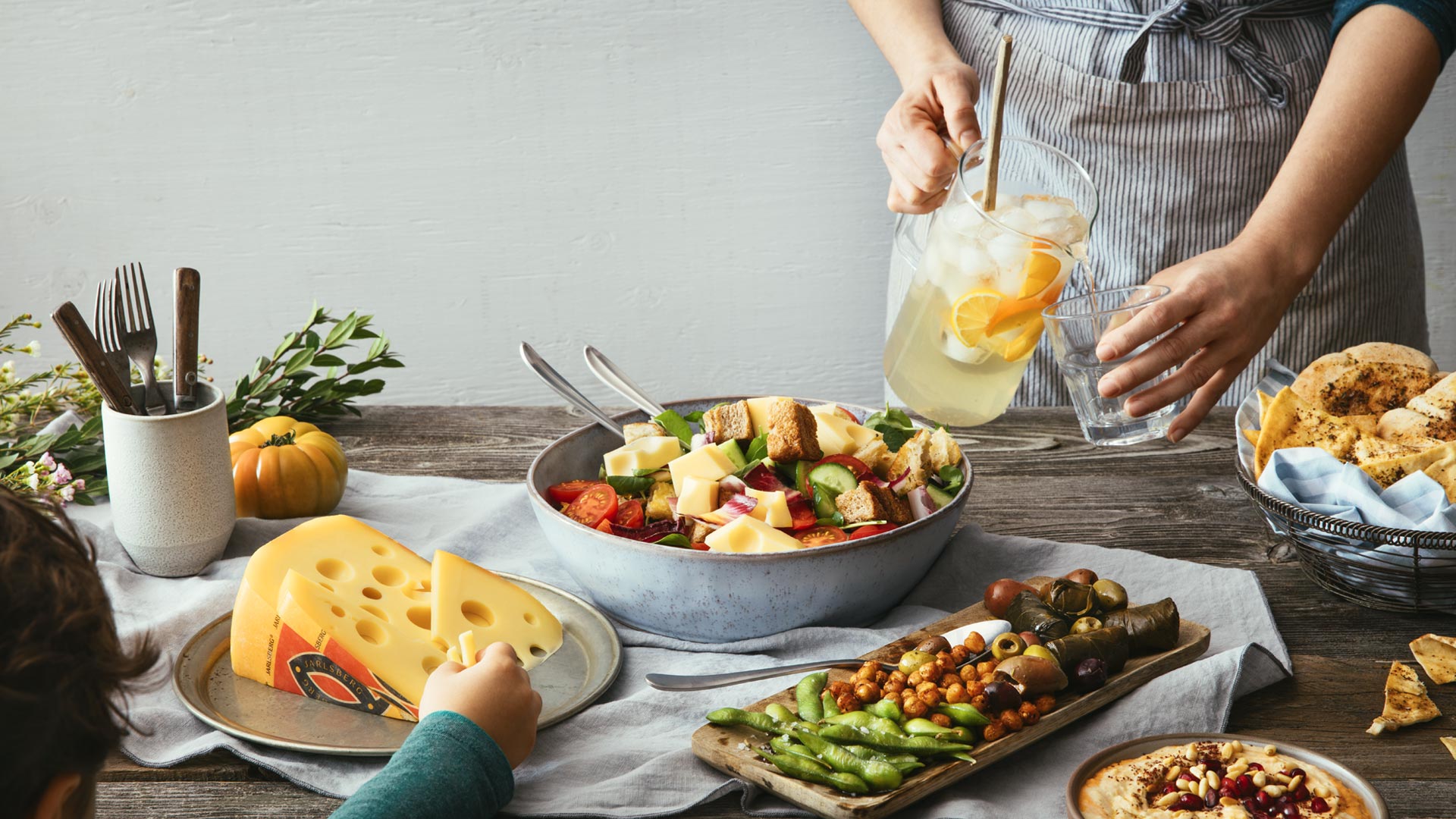 Jarlsberg
Jarlsberg is the quintessential "cheese with holes." Acclaimed the world over, it's just waiting to star in your next sandwich!
Its large, round holes and distinctive orange rind make Jarlsberg instantly recognizable. Its flavourful, slightly sweet hazelnut taste and soft texture make it the ideal complement to your meals – sandwiches, salads, cheese platters or any other delightfully cheesy recipe.
Jarslberg is also available in light and smoked varieties. Jarlsberg Lite is a low-fat cheese with the same qualities that make the original recipe so popular. Smoked Jarlsberg has a unique smoke flavour that goes perfectly with hot or cold dishes. You'll be pleasantly surprised!