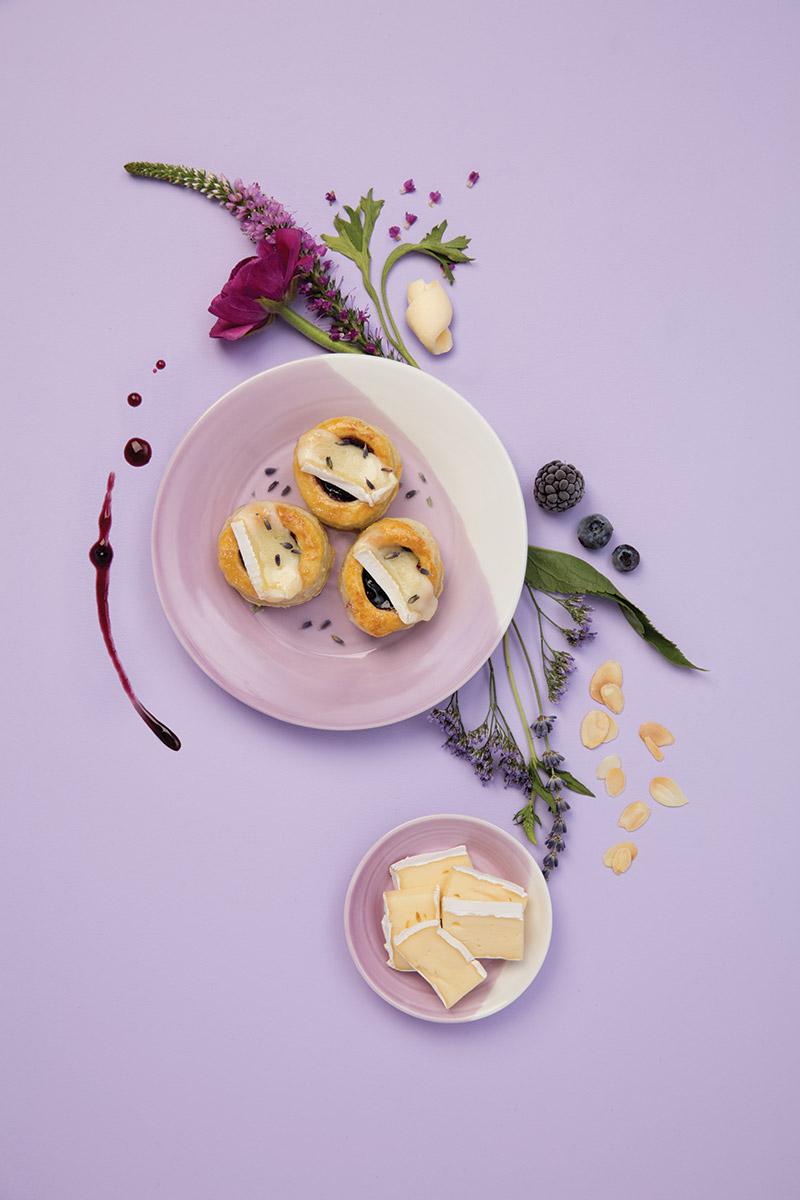 Brie and jam puffs
8-12 mini-puffs
Description
Cheese and jam is a match made in heaven - especially when it's L'Extra Brie baked with homemade jam in warm pastry puffed to perfection.  We love the flavour of a lush berry jam with this rich brie, but use whatever you have on hand - jellies and any other sweet preserves are also a great option.
Ingredients
1 sheet frozen puff pastry, thawed
225g L'Extra Brie cheese, cut in 8 slices
2 tbsp mixed-berry jam
2 tbsp sliced almonds, roasted
1 egg, beaten
Edible lavender buds, for garnish
TIP : Look for pre-made, frozen puff pastry at your favourite supermarket to save time!
Preparation
Preheat oven to 400°F.
Dust work surface with flour and roll out sheet of puff pastry.
Cut out 8 small rounds and then top each round with a second, donut-shaped round of the same size (with a hole in the middle.)
Fill the 'hole' in each puff with jam, and top with a slice of L'Extra Brie.
Brush the edges of the pastry with the beaten egg.
Bake for 10 minutes or until the pastry is puffed and golden brown and cheese is melted. Top with sliced almonds and lavender buds.
Alternatively, you can use the pastry to make other shapes, such as turnovers, or mini-pies. Fill with the brie cheese and jam to get a tasty result.