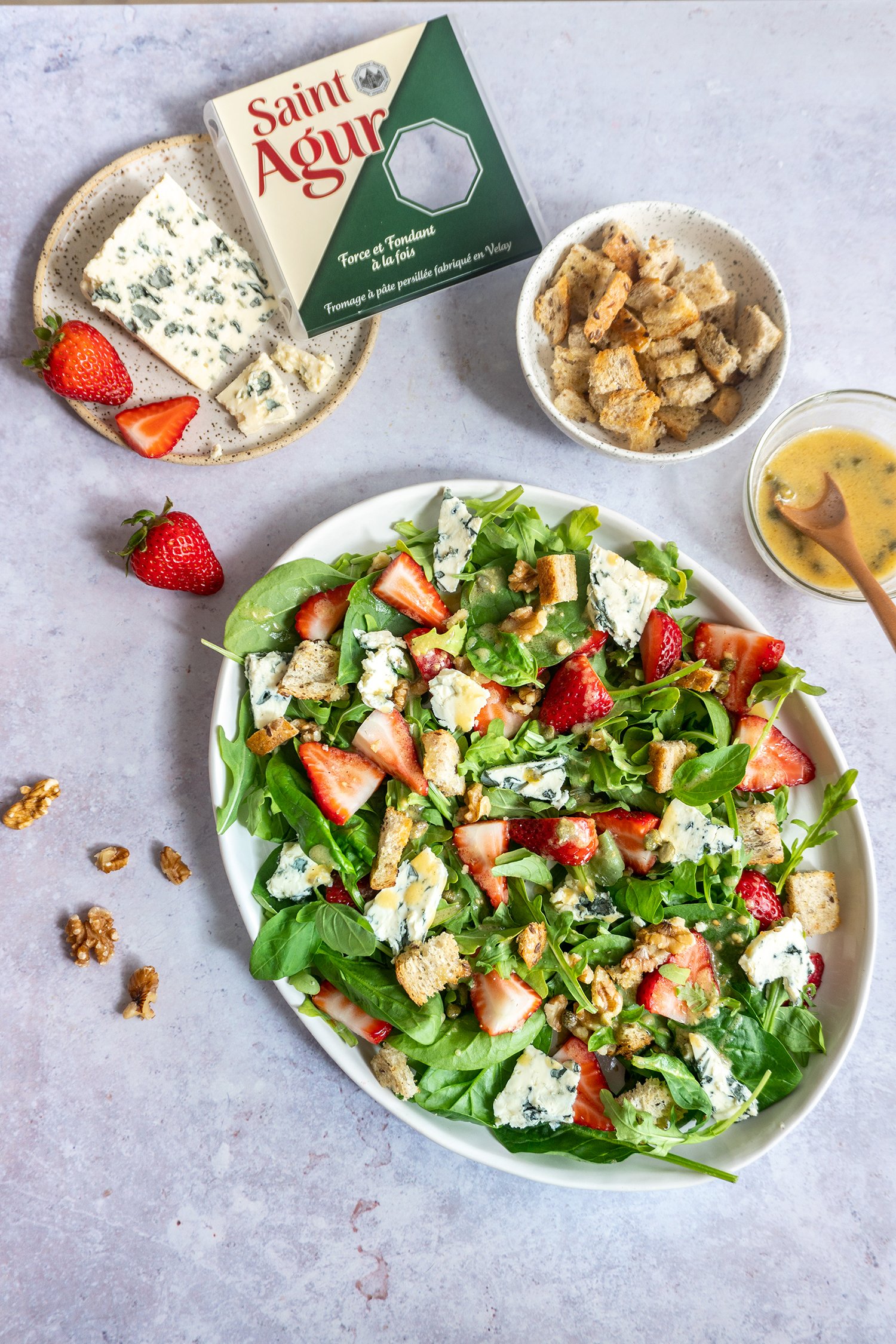 Strawberry and Saint Agur Blue cheese salad with honey dressing
4-6 portions
Ingredients
Salad
1 container of strawberries, washed and de-stemmed

3 cups arugula (or other greens)

½ cup walnuts, coarsely chopped

2 slices bread, cubed

Drizzle of olive oil

125 g Saint Agur Blue cheese

2 sprigs fresh basil
Honey and caper dressing
½ cup olive oil

Juice of ½ lemon or 1 tbsp. cider vinegar

1 tbsp. honey

1 tbsp. capers, chopped

Sea salt and fresh ground pepper
Preparation
Preheat the oven to 400°F (205°C).

Slice the strawberries. Spread the cubes of bread on a baking sheet, drizzle with olive oil and season generously with salt and pepper. Bake for 8 to 10 minutes, or until the croutons are crispy.

Spread the arugula on a large serving dish. Add the strawberries, walnuts, pieces of Saint Agur and homemade croutons. Sprinkle with fresh basil.

To make the dressing, combine all the ingredients together in a small jar. Pour over the salad and toss lightly.