Saint Agur
Saint Agur is a unique and surprising blue cheese, at once strong and smooth, that can be enjoyed on any occasion.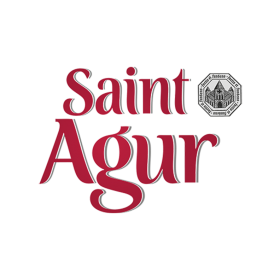 Neither too salty nor too sharp, Saint Agur is distinguished from other blue cheeses by its fruity flavour, creamy texture and balanced taste. Its refined aromas of cream and mushroom will win you over. It's a genuine delight as a spread on a cracker or delicious country-style bread. It's also the perfect way to dress up your pastas, salads, meats and even burgers.
No matter how you savour it, one thing is certain: to try Saint Agur is to love it.