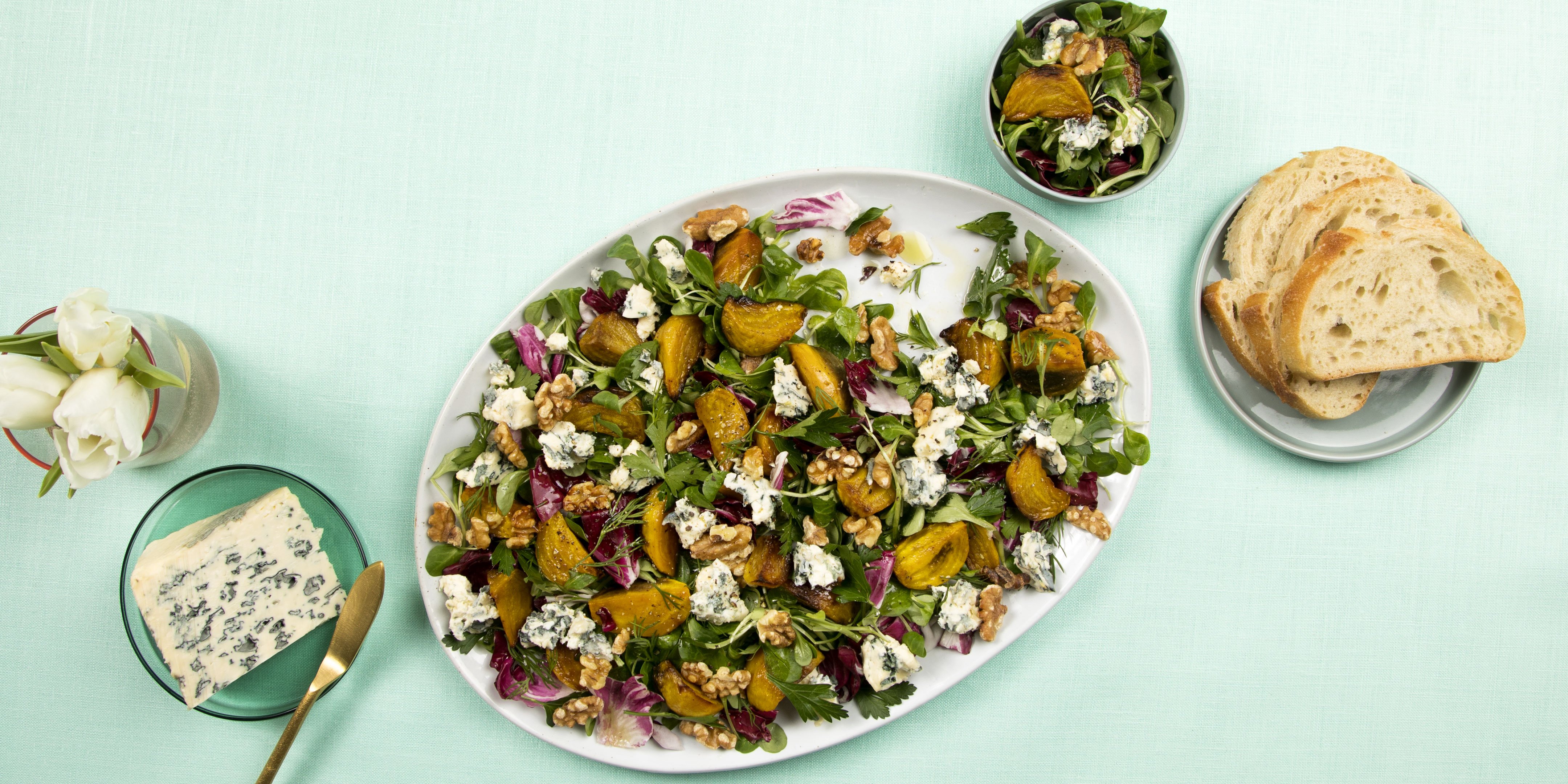 Roasted yellow baby beets with lamb's lettuce, walnuts and Saint Agur cheese
4-6 servings
Ingredients
2 yellow beets, peeled and quartered
30 ml (2 tbsp) olive oil
500 ml (2 cups) lamb's lettuce
125 ml (½ cup) radicchio, shredded by hand
65 ml (¼ cup) fresh dill, chopped
65 ml (¼ cup) fresh parsley, chopped
125 ml (½ cup) Saint Agur cheese, broken into pieces
85 ml (¹⁄₃ cup) walnuts, roasted
65 ml (¼ cup) olive oil
30 ml (2 tbsp) white balsamic vinegar
Salt and pepper, to taste
Preparation
Preheat oven to 400°F.
Peel the beets and cut into quarters. Coat with olive oil, spread on a baking sheet lined with parchment paper and bake for about 35 minutes or until beets are lightly golden. Let cool and set aside.
Place lamb's lettuce, radicchio, beets, dill, parsley, Saint Agur cheese and walnuts in a serving dish.
Drizzle with olive oil, white balsamic vinegar, season with salt and pepper and serve.