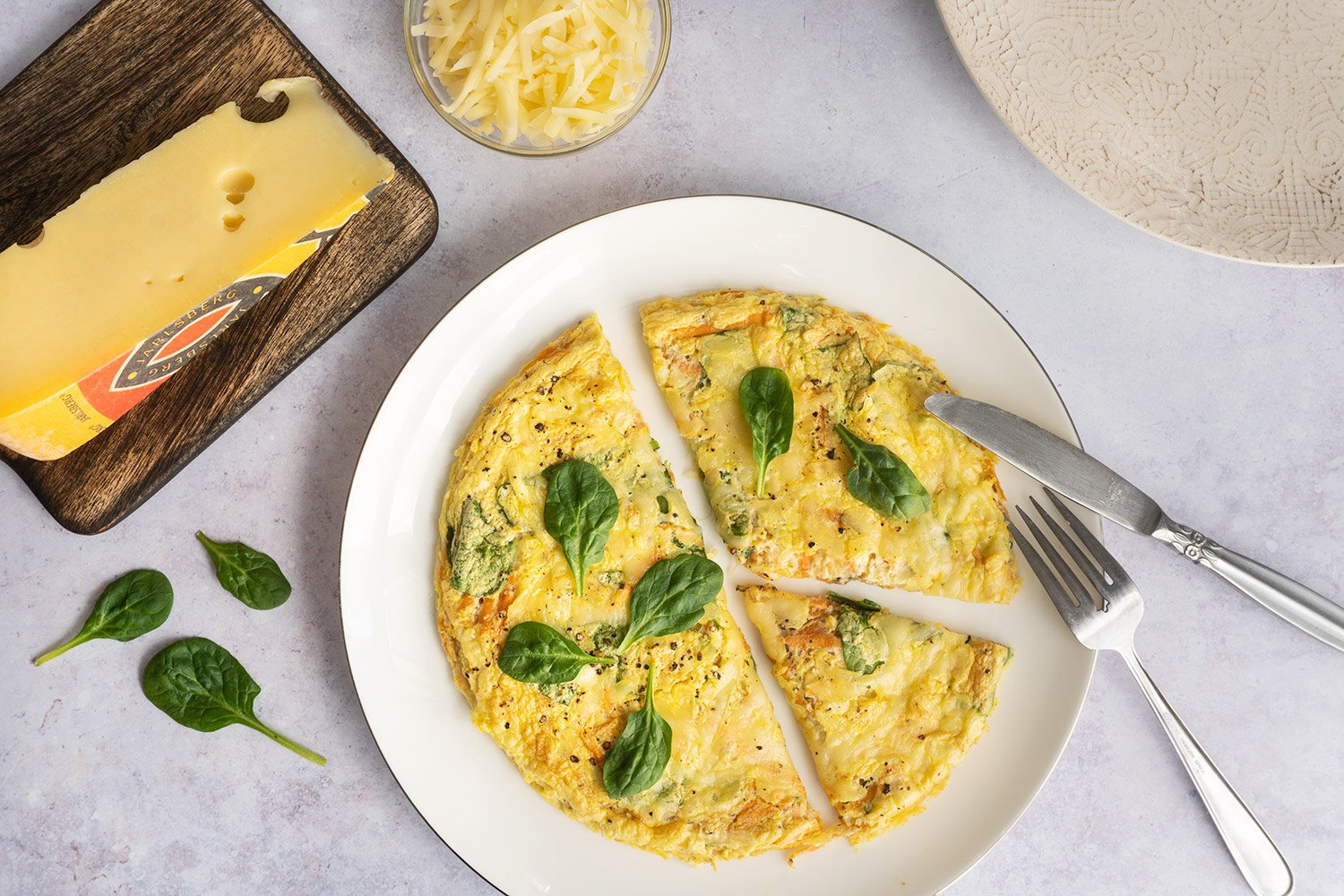 Omelette soufflé with sweet potato, Jarlsberg cheese and spinach
4-6 portions
Ingredients
5 eggs, with yolks separated from whites

⅓ cup cream 15%

Sea salt and ground pepper

1 tbsp. olive oil

1 cup sweet potato, grated

1 cup fresh spinach (plus a little more for garnish)

1½ cup Jarlsberg cheese, grated
Preparation
Preheat the oven to 350 °F (180 °C).

In a bowl, combine the egg yolks, cream, salt, pepper, grated sweet potato, spinach and 1 cup of Jarlsberg cheese.

In a large bowl, beat the egg whites until they are firm and peaks form.

Gently add the egg whites to the yolk mixture.

Pour the mixture into a large round ovenproof dish. Top with the remaining grated Jarlsberg cheese and bake for 15 minutes.

To prepare two individual servings, divide the mixture into two ramekins about 20 cm in diameter.

Sprinkle with fresh spinach. Serve immediately.