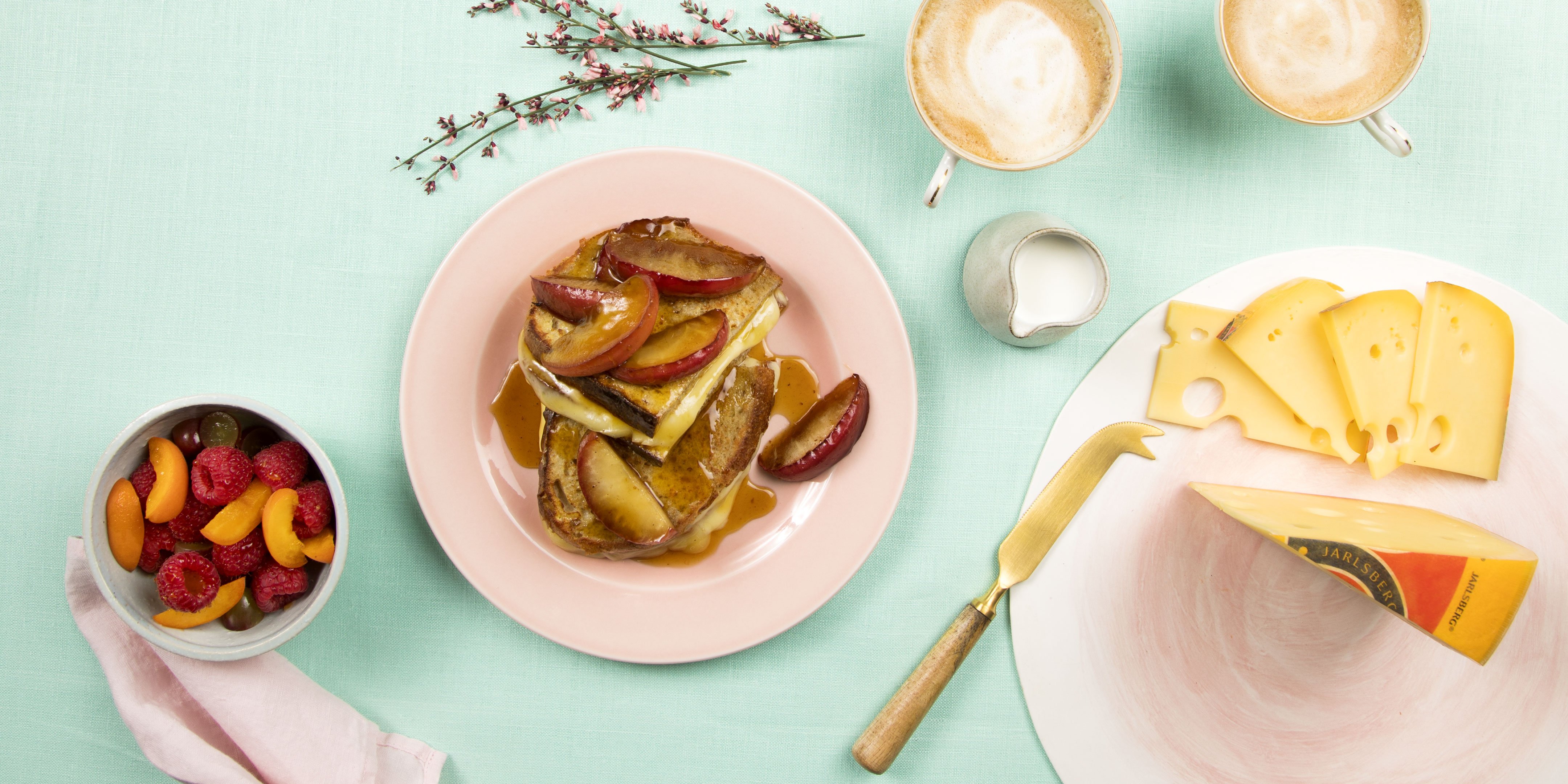 Grilled Jarlsberg French toast with caramelised maple apples
2 servings
Ingredients
Caramelized apples with maple
2 apples, washed, cored and quartered
30 ml (2 tbsp) butter
125 ml (½ cup) maple syrup
French toast
2 eggs, beaten
125 ml (½ cup) milk
15 ml (1 tbsp) sugar
4 large slices rustic bread
15 ml (1 tbsp) butter
4 slices Jarlsberg cheese, about a ½ cm thick
Preparation
Heat a non-stick skillet over medium-high heat and melt the butter. Add the apples and cook for about 5 minutes until brown. Stir in the maple syrup, bring to a boil and remove from heat. Set aside.
In a rectangular dish, add eggs, milk and sugar, and mix well. Soak the slices of bread in the egg and milk mixture. Shake off excess.
Heat a non-stick skillet and melt the butter. Cook slices of bread on both sides until golden brown. Divide the Jarlsberg cheese on two slices of bread and cover with the other two slices. Reduce heat and continue cooking for a few minutes while the cheese melts slightly.
Remove from heat, slice grilled cheese in half and garnish with maple apple mixture. Serve hot.