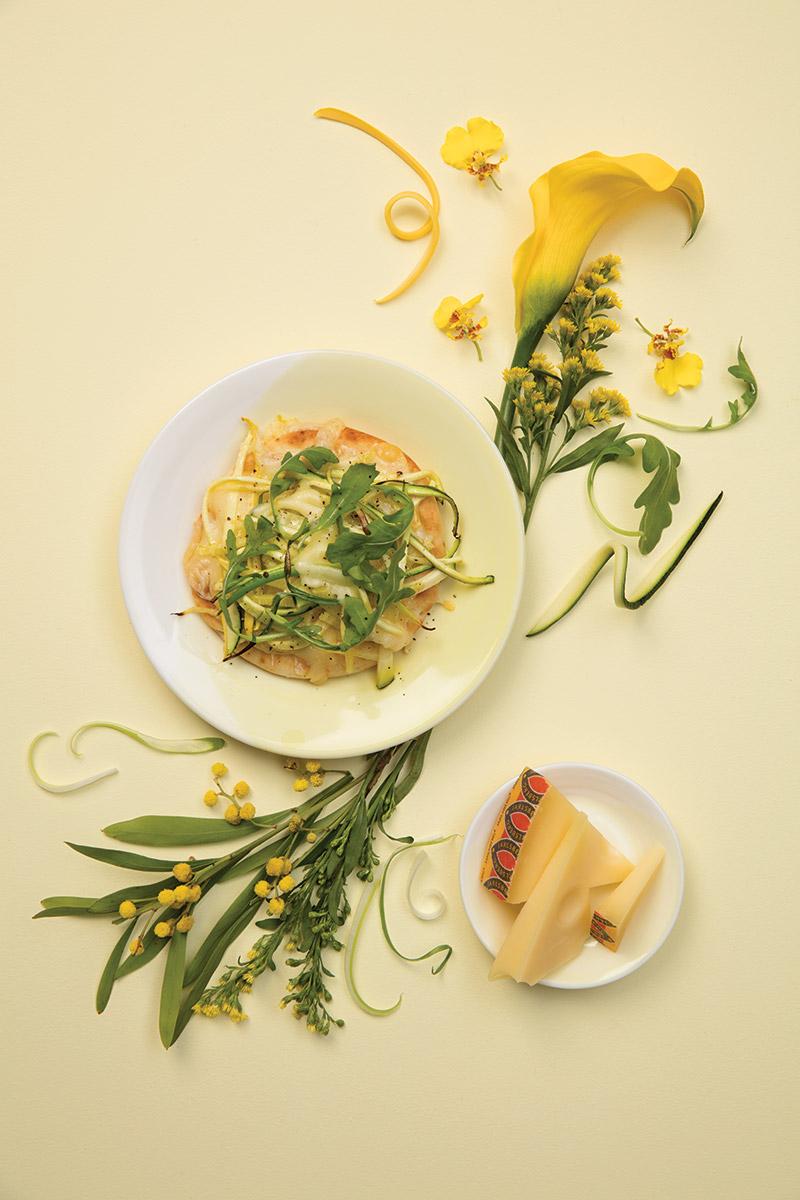 Jarlsberg and zucchini flatbreads
4 mini-breads
Description
The mild, nutty flavour of Jarlsberg really shines in this simple and warming treat that's full of fresh flavour. You can slice the zucchini with a knife, or use a spiral vegetable slicer to make 'zoodles'. Any mini-sized bread will make a great base.
Ingredients
4 small naan breads
1 medium zucchini, sliced into thin 'noodles'
2 green onions, trimmed and sliced into thin strips
170g Jarlsberg cheese, grated
1/2 cup arugula
Fleur de sel
Freshly ground pepper
Preparation
Preheat the oven to 400°F.
Sprinkle about half of the Jarlsberg onto the flatbreads.
Mix the rest of the cheese with the zucchini and green onion and garnish the flatbreads.
Bake on a parchment-lined baking sheet for 10 minutes, or until the cheese is bubbling.
Top each warm flatbread with a few leaves of arugula and season to taste with fleur de sel and pepper.