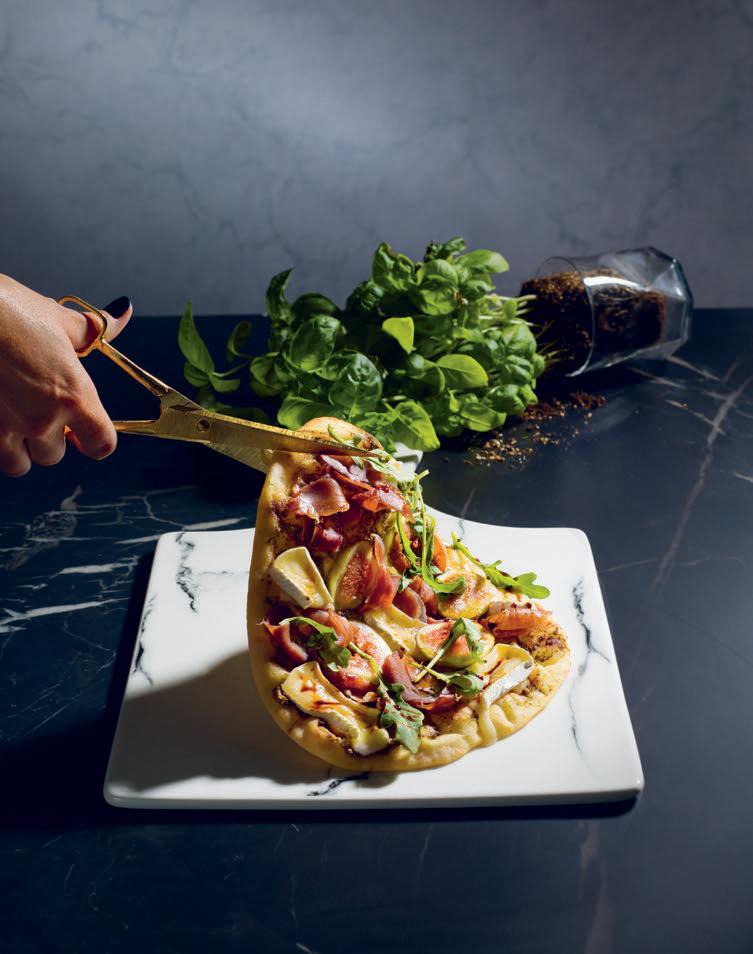 Naan pizza with L'Extra Brie cheese, figs and prosciutto
4 servings
Ingredients
4 naan breads
4 tbsp pesto
170 g L'Extra Brie cheese
4 fresh figs
12 slices prosciutto
2 cups arugula
fleur de sel
freshly ground pepper
4 tbsp olive oil
balsamic vinegar
Preparation
Preheat the oven to 350°F and line a baking sheet with parchment paper.
On each naan bread, add 1 tbsp of pesto, 3 prosciutto slices, 1 fig cut into 6 pieces and small pieces of L'Extra Brie cheese.
Arrange pizzas on the baking sheet. Place in the oven and cook for 10 minutes.
Top each pizza with arugula and season to taste with fleur de sel and pepper. Drizzle with olive oil and balsamic vinegar.