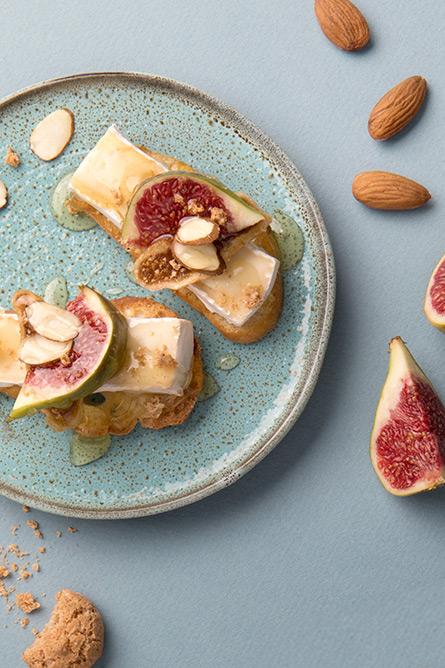 L'Extra Brie with figs
24 bites
Description
Pairing L'Extra Brie with the unique taste of figs brings out the more savoury tones of this succulent brie. Layering honey on top of this pairing makes for a perfectly complimentary contrast of creamy richness and sweet delights.
Ingredients
225g L'Extra Brie cheese
6 fresh figs, sliced in 4
1 baguette bread, sliced into ¼-inch rounds
¼ cup crushed amaretti cookies or sliced almonds
2 tbsp of honey
Preparation
Crostinis
Preheat oven to 350º F.
Place bread slices on a baking sheet.
Toast in the oven until crisp and golden, 15 to 20 minutes.
Set aside.
Assembly
Top each crostini with slices of L'Extra Brie cheese, fresh figs, crushed amaretti and a drizzle of honey.