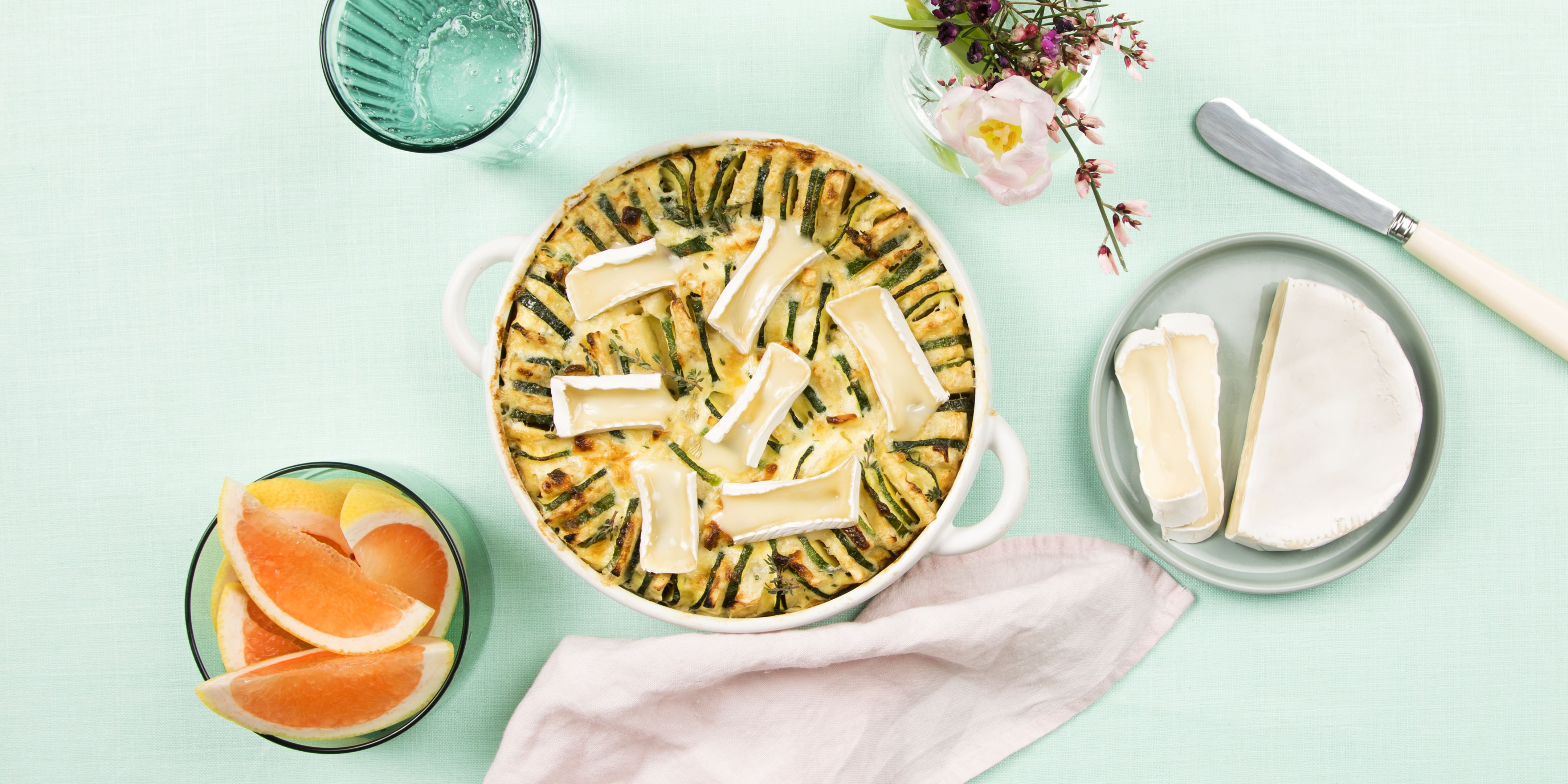 Celery root and zucchini Brie L'Extra gratin
4-6 portions
Ingredients
2 small zucchinis, thinly sliced
1 small celery root, peeled, quartered and thinly sliced
125 ml (½ cup) 35% cream
125 ml (½ cup) milk
170 g L'Extra Brie or Camembert
1 clove garlic, pressed
1 pinch freshly grated nutmeg
1 sprig fresh thyme
1 egg, beaten
Salt and pepper, to taste
Preparation
Preheat the oven to 400°F.
Bring a saucepan full of water to a boil and blanch the celery root slices in it for 2 minutes. Set aside.
Cut half of the cheese into small cubes and slice the remaining half. Be sure to leave the cheese rind on.
Pour the cream and milk into a small saucepan and bring to a gentle boil over medium-high heat. Add the cubes of cheese and stir to melt. Add the garlic, nutmeg and thyme. Once the cheese has melted, remove pan from heat and place in the fridge to cool. When the mixture is tepid, add the egg and stir until smooth. Season with salt and pepper.
In a small baking dish, layer the slices of celery root and zucchini, then gently pour the mixture over the vegetables.
Bake for about 35 minutes or until lightly coloured.
Remove the dish from the oven and arrange the sliceso f cheese over the gratin before serving.