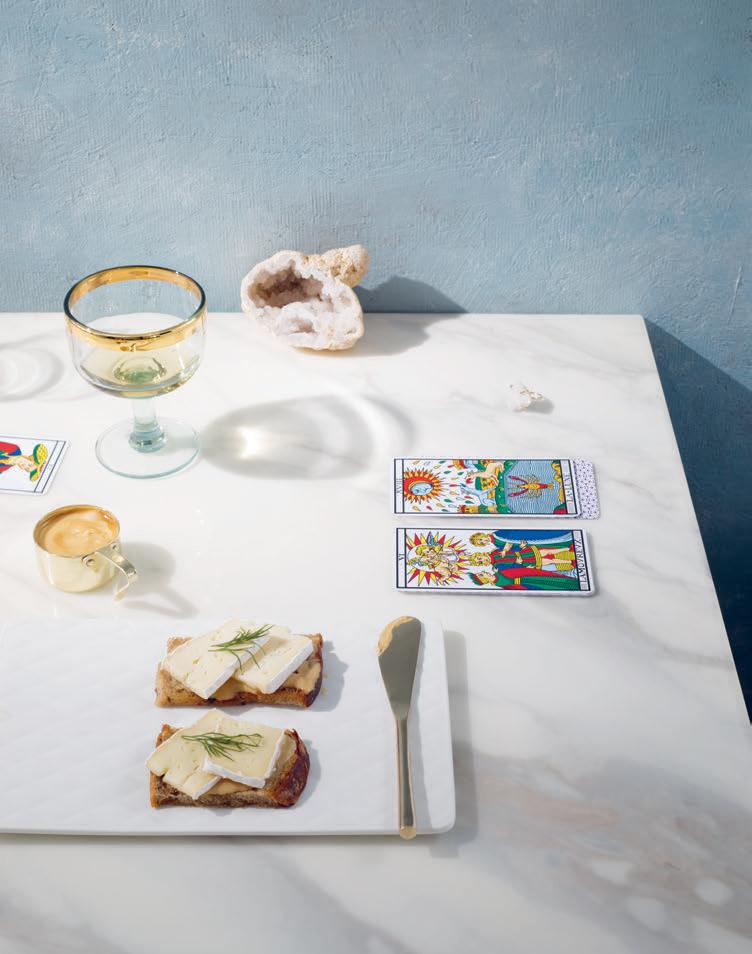 L'Extra Brie open-faced sandwiches
24 bites
Ingredients
1 loaf of raisin bread
Natrel salted butter
maple butter
225 g L'Extra Brie cheese, sliced
Preparation
Cut a loaf of raisin bread into 12 slices. With a cookie cutter or knife, cut out two rectangular pieces from each slice of bread.
Over medium heat, melt butter in a skillet and brown bread.
Spread each piece of bread with a generous amount of maple butter, and top with slices of Brie.