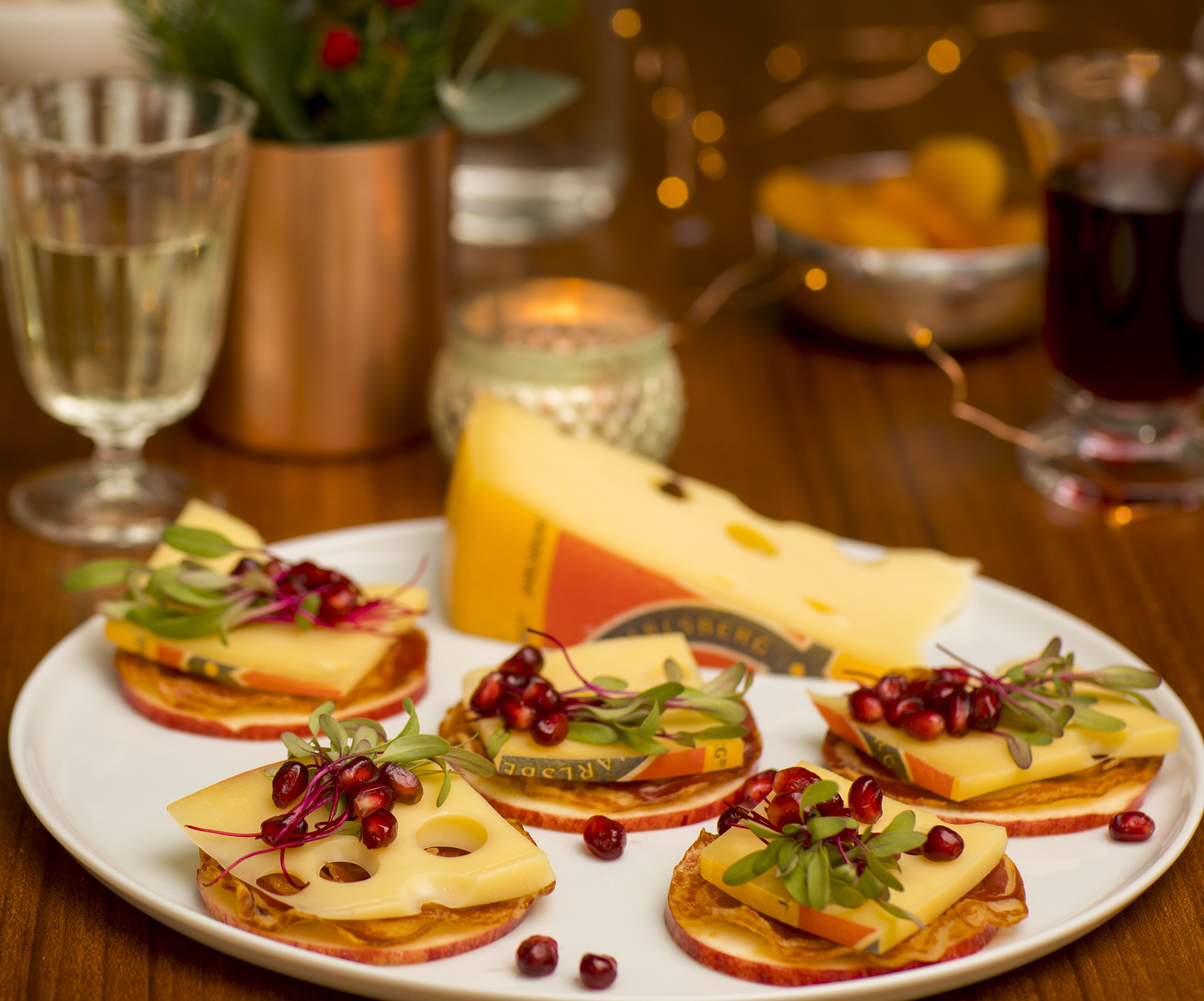 Crispy Harvest Melts
12 bites
Description
Jarlsberg's supple, firm texture combines beautifully with apples and pancetta in these effortless canapés.
Ingredients
12 slices of pancetta
2 washed apples with core removed
250 ml (1 cup) of water
15 ml (1 tbsp.) of lemon juice
12 slices of Jarlsberg cheese of 0.5 cm (1/4") thickness
Fresh watercress for garnish
Pomegranate for garnish
Preparation
Preheat oven to 200oC (400oF). Arrange slices of pancetta on a parchment paper lined baking sheet and place on top rack. Cook for about 5 minutes or until pancetta is golden and crusty.
 
Place pancetta chips on paper towel to absorb excess fat. Reserve.
 
Slice apple thinly and dip into a bowl of fresh cold water with lemon to prevent oxidation.
 
Arrange appetizers on a serving platter. Place apple slices first, then pancetta and top with Jarlsberg cheese. Garnish with fresh watercress and some pomegranate.