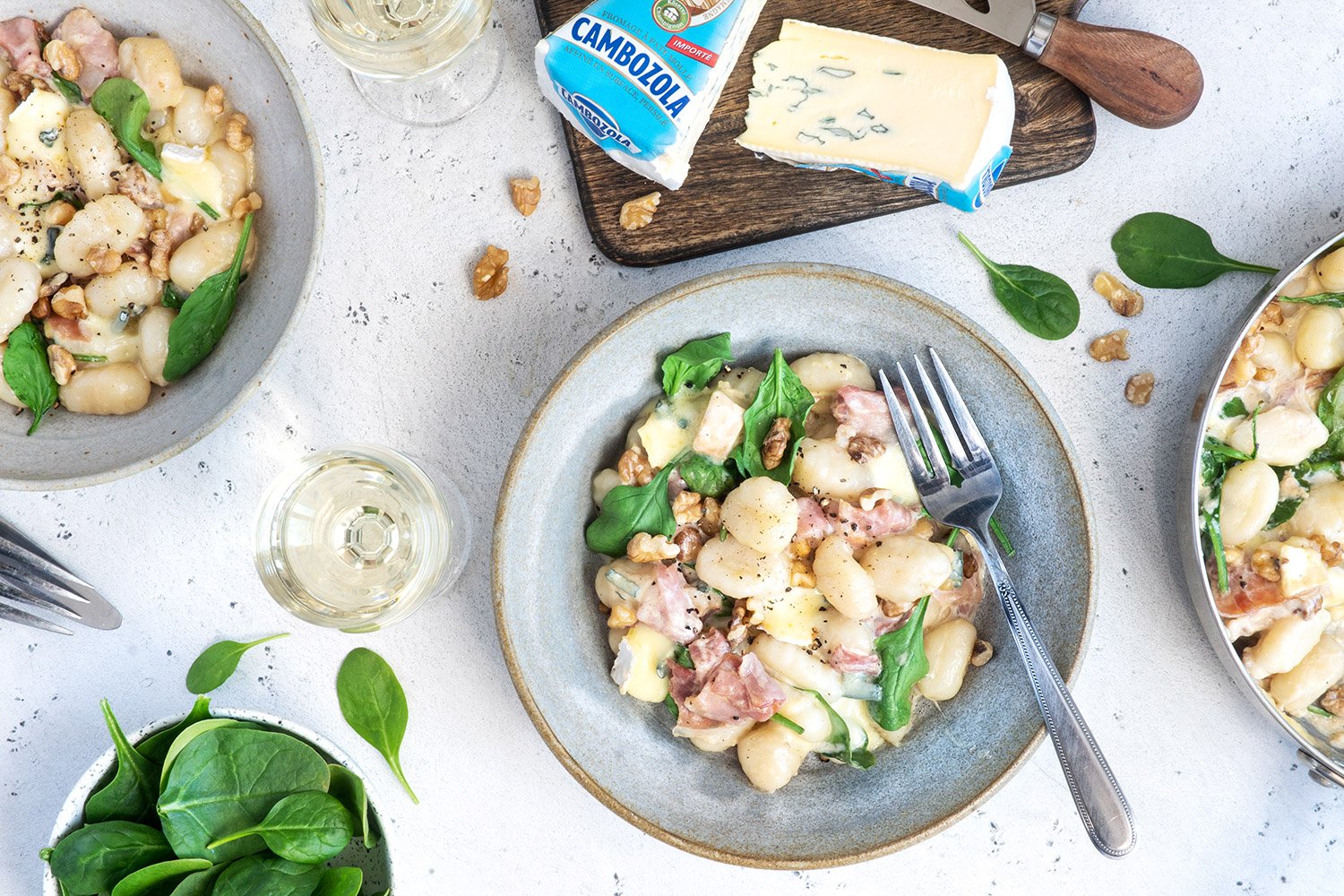 Gnocchi with prosciutto, Cambozola cheese, spinach and walnuts
2 to 3 portions
Ingredients
500 g gnocchi
2 cups fresh spinach
6 slices prosciutto
2 egg yolks, beaten
1 cup (250 mL) 15% cream
½ tsp. nutmeg
1 pinch cayenne pepper
160 g Cambozola cheese
1/3 cup walnuts
Preparation
Preheat oven to 400 °F (200 °C).
Grease a large, oven-proof pan.
Cook gnocci according to manufacturer's instructions and rinse with cold water to stop cooking.
In a bowl, combine cooked gnocci, spinach, coarsely sliced prosciutto, beaten egg yolks, cream, nutmeg, cayenne pepper, half of cambozola and walnuts.
Pour into pan, garnish with a few spinach leaves and rest of cambozola, then bake in oven for 20 minutes. Serve immediately.