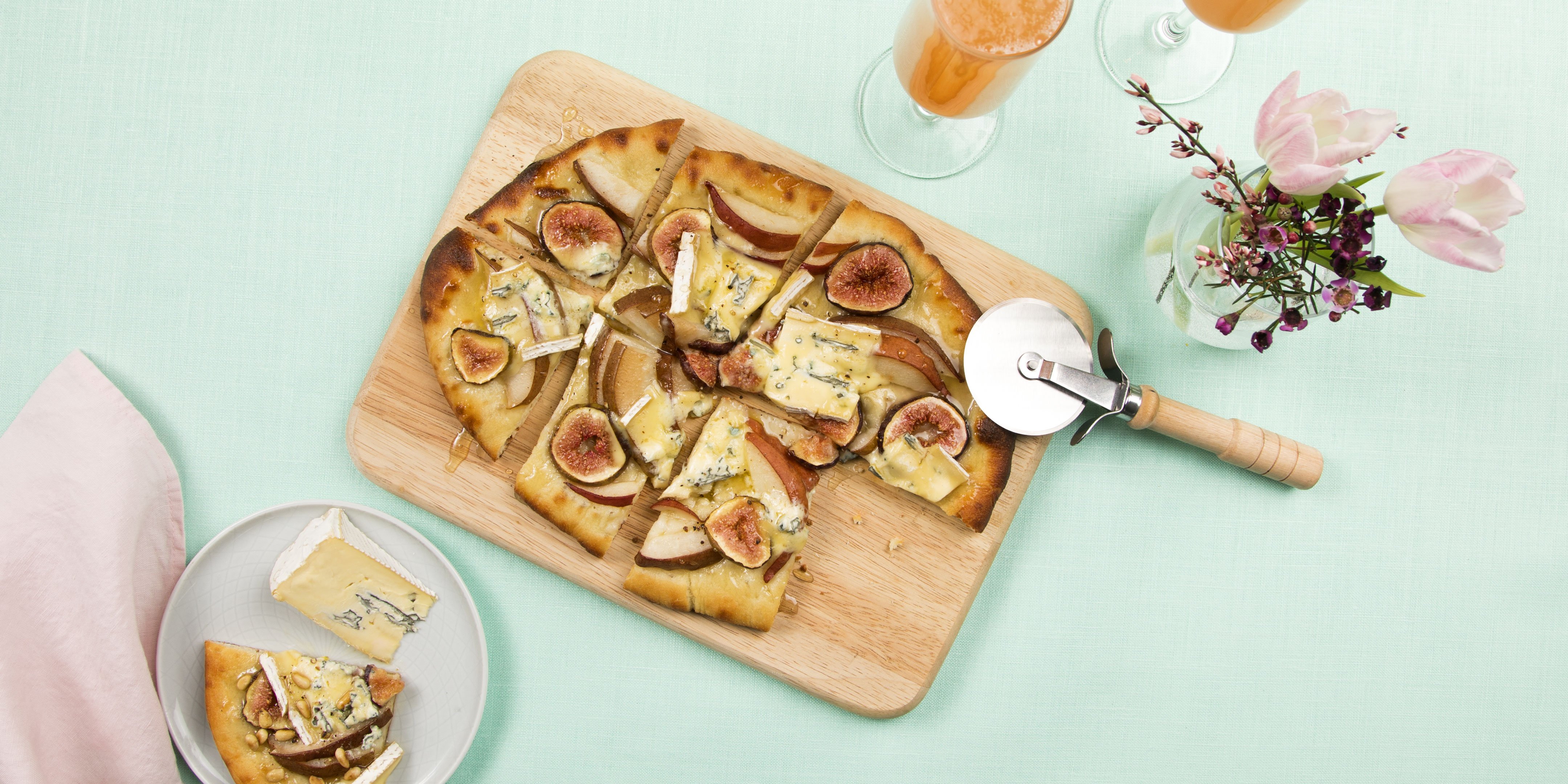 Flatbread with pears, figs and Cambozola cheese
4-6 servings
Ingredients
1 ball store-bought pizza dough
30 ml (2 tbsp) olive oil
2 fresh figs, washed and sliced
2 red pears, washed, cored and sliced
3 slices Cambozola cheese, about ½ cm thick
15 ml (1 tbsp) roasted pine nuts
15 ml (1 tbsp) liquid honey
1 lemon quarter
Freshly ground pepper
Preparation
Preheat the oven to 425°F.
Roll the pizza dough on a lightly floured surface and transfer to a baking sheet. Brush the dough with olive oil, then arrange the figs and pears on top.
Bake for about 15 minutes on the top rack or until the dough is golden brown.
Remove from the oven and transfer the flatbread to a serving plate. Garnish with slices of Cambozola, pine nuts and drizzle with honey and a squeeze of lemon juice. Season with a twist of ground pepper.
Divide and serve hot.