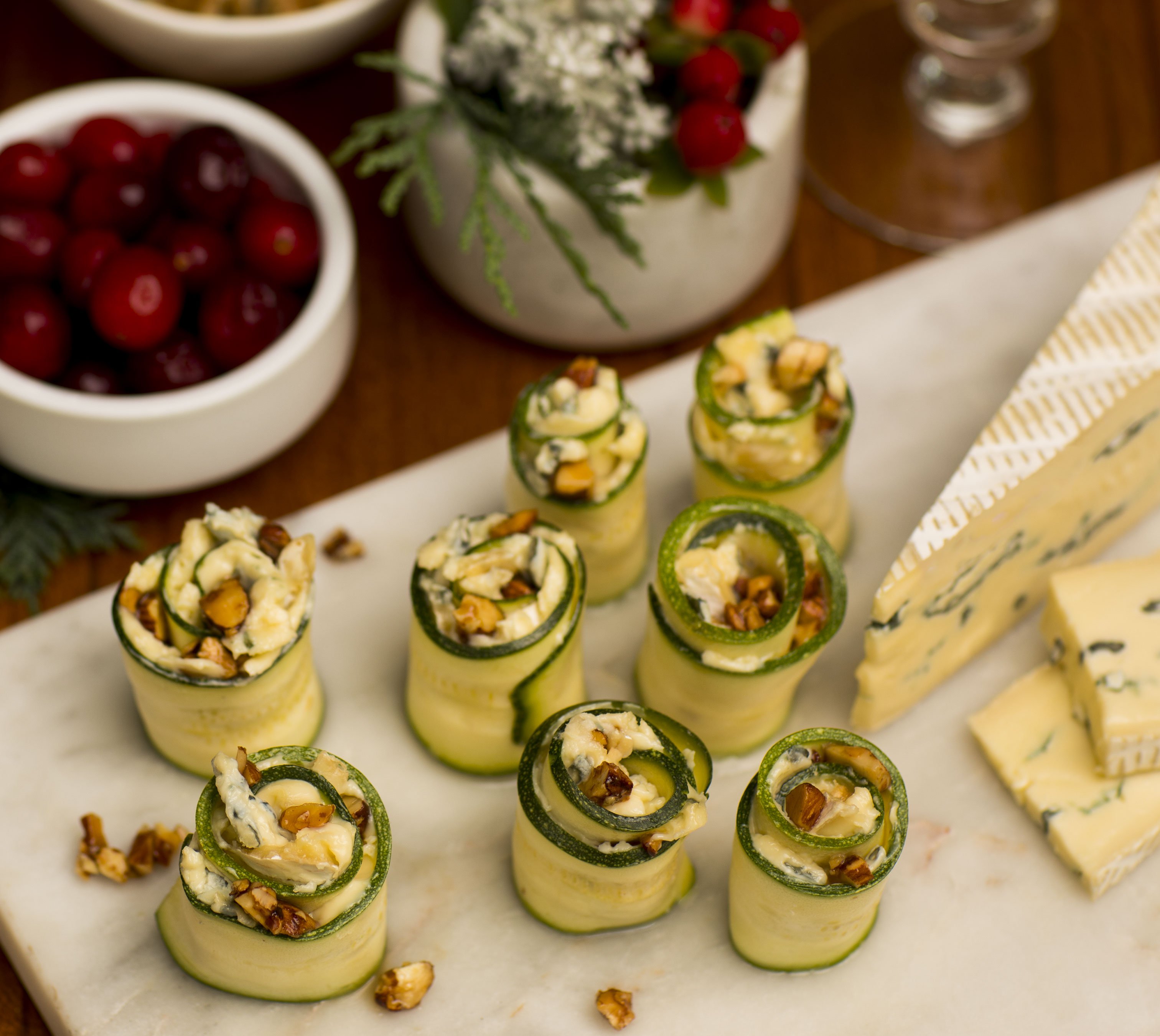 Crunchy Cambozola Zucchini Rolls
12 bites
Description
Le Cambozola persillé donne un goût unique au zucchini, au miel et aux amandes en créant une étonnante saveur salée et sucrée.
Ingredients
2 washed zucchinis
250 ml (1 cup) of Cambozola cheese at room temperature
125 ml (1/2 cup) of roasted almonds
15 ml (1 tbsp) of water
15 ml (1 tbsp) of honey
Preparation
Using a vegetable slicer, slice zucchini in long thin strips of about 1 inch wide. Reserve.
 
In a small saucepan set over medium heat, bring water and honey to a boil. Add the almonds and mix well. Lower heat and continue to cook until liquid is thickened.
 
Spread honey almonds on a parchment paper lined surface and allow to cool completely. Once the almonds have cooled, chop finely.
 
Spread a thin layer of Cambozola cheese over every slice of zucchini. Garnish with honeyed almonds and roll onto itself to form a small roll.
 
Place on a serving platter and enjoy.