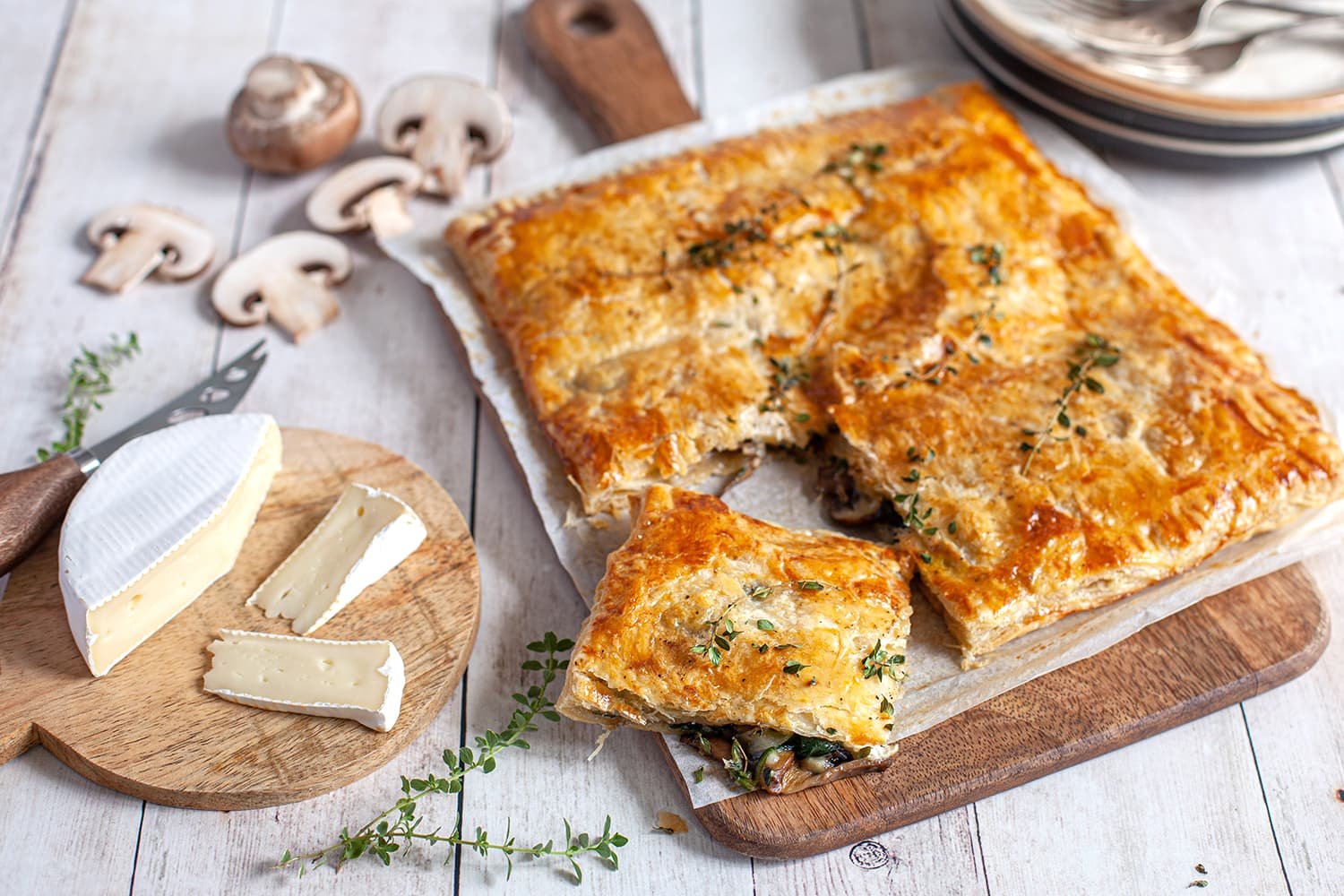 Brie cheese and mushroom pie
6-8 servings
Ingredients
1 tbsp. butter

250 g mixed mushrooms, sliced

1 clove garlic, grated

2 cups fresh spinach

2 puff pastry rolls

225 g L'Extra Brie, sliced

1 beaten egg + 1 tbsp. water
Preparation
Preheat the oven to 350 °F.

In a large frying pan, melt the butter and add the sliced mushrooms, salt and pepper. Cook for 3-4 min over high heat without mixing.  

Add the garlic and spinach and continue cooking for 1 min until the liquid has evaporated.

On a baking sheet covered with parchment paper, roll out the puff pastry. Garnish with the spinach and mushroom mixture, making sure to leave a 1 in. gap all around.

Add the L'Extra Brie slices on top and cover with the second puff pastry roll. Press gently to remove the air, seal the edges with a fork and brush the top with the egg and water mixture.

Make notches in the dough and bake in the oven for 30-40 min, until the dough is puffed up and golden brown.

Serve with a green salad.