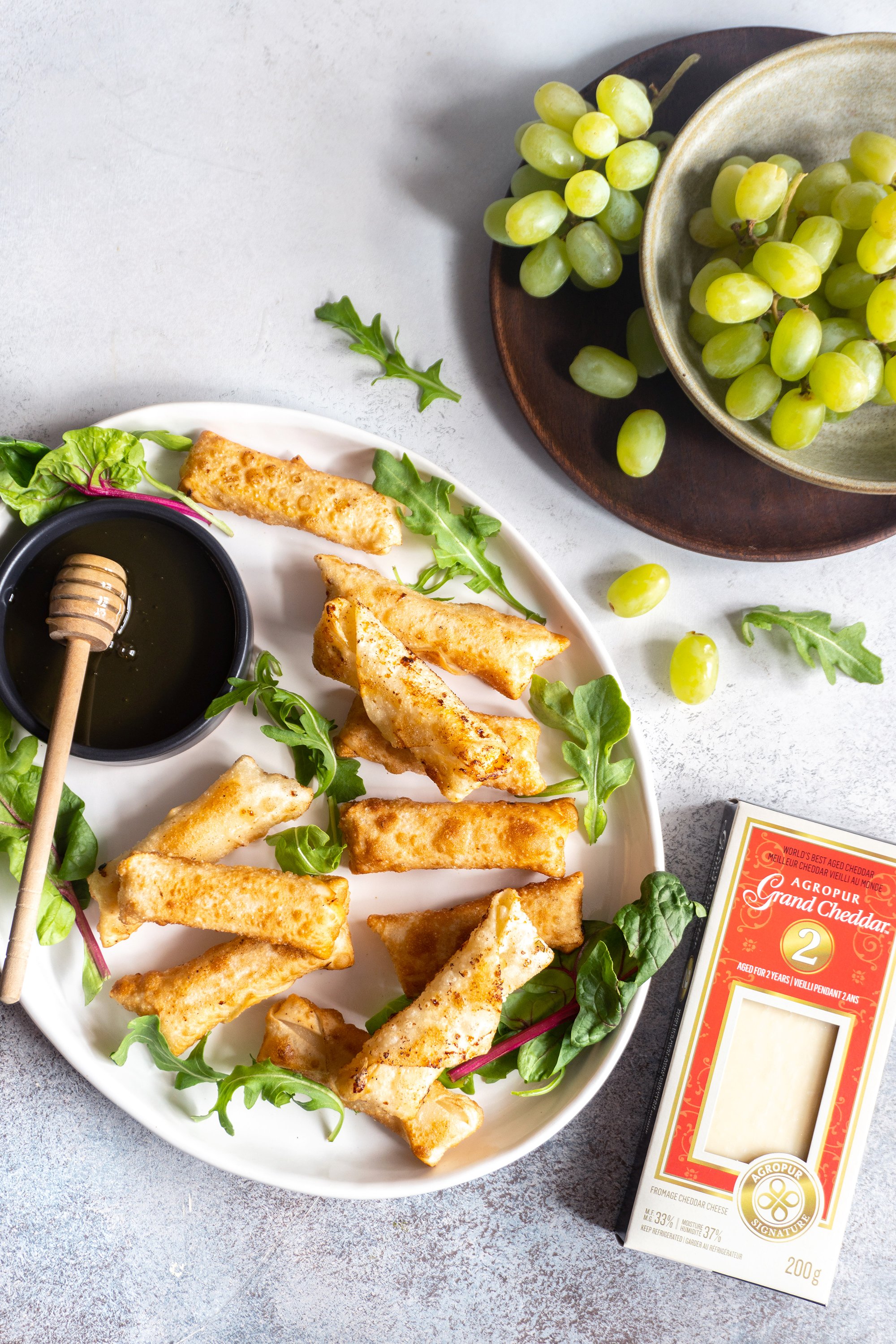 Crispy Grand Cheddar cheese and honey rolls
20 rolls
Ingredients
2 cups vegetable oil (for frying)

1 small clove garlic, chopped

1 tbsp. honey

1 green onion, finely chopped

200 g (1 pack) Grand Cheddar cheese, cut into 20 sticks

20 rice-paper rounds 15 cm (6 in.) in diameter
Preparation
Pour oil into a fryer or high-rimmed pan.

In a bowl, combine garlic, honey and green onion. Coat cheddar sticks thoroughly with this preparation.

On a clean work surface, lay rice-paper rounds flat and place a cheese stick diagonally at bottom of each. Fold sides toward center to trap filling, then roll dough to form a cylinder. Seal roll with a little water, if necessary.

Fry rolls in hot oil until golden brown. Place on absorbent paper to soak up excess oil.

Serve immediately as an appetizer or with a salad.