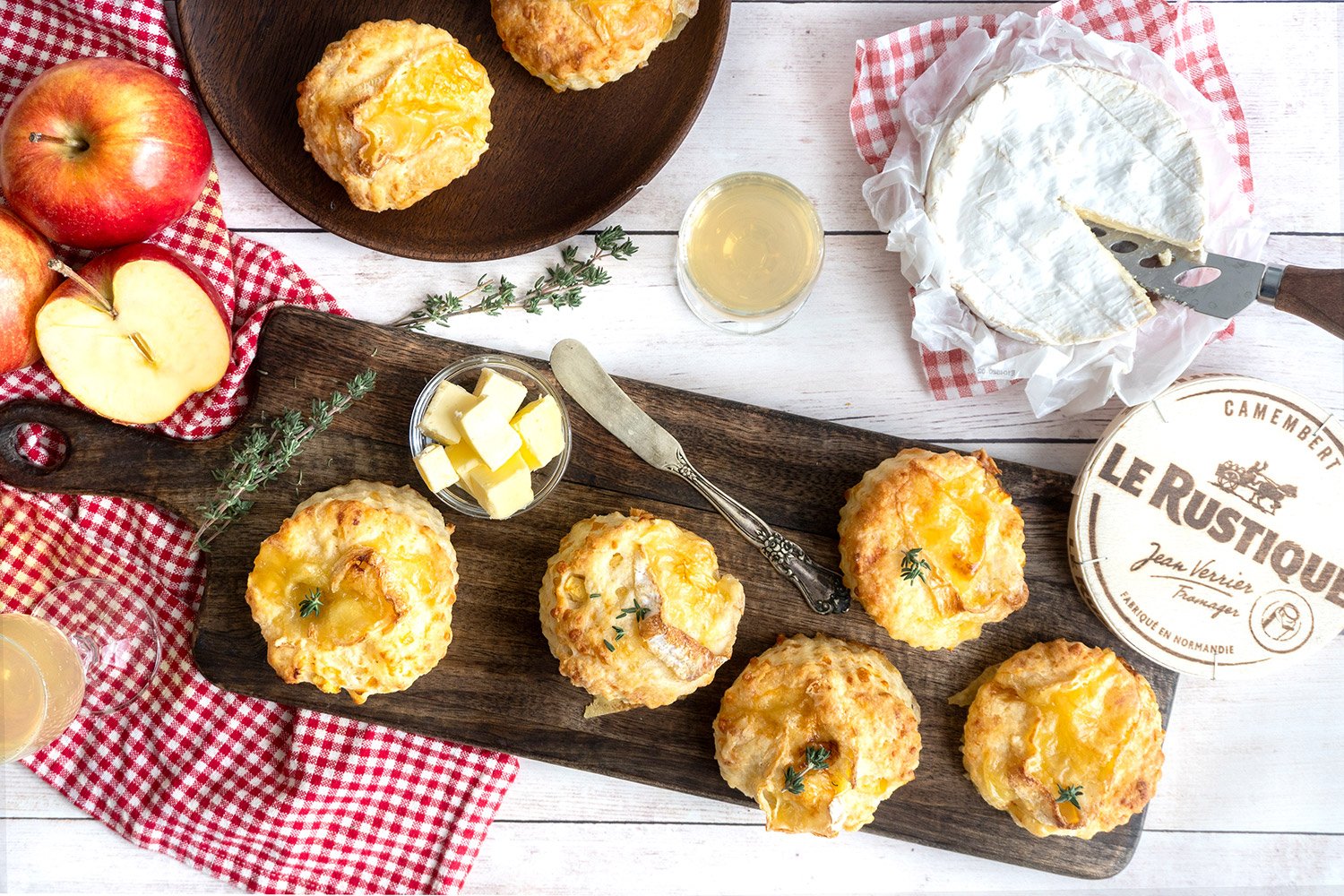 Agropur Grand Cheddar, apple and camembert scones
12 scones
Ingredients
2 cups all-purpose flour

4½ tsp. baking powder

1 teaspoon salt

½ cup (6 tbsp.) chilled butter, in cubes

1 cup Agropur cheddar aged 1 year, grated

¾ cup buttermilk

½ cup apple, in cubes

12 slices Le Rustique Camembert
Preparation
Preheat the oven to 425 °F (220 °C).

In a bowl, combine the flour, baking powder and salt. Add the cubes of butter and mix by hand to obtain a sandy texture.

Add the grated cheddar cheese and then the buttermilk, mixing with a fork.

Add the cubes of apple, then form the dough into a ball with your hands. Do not overmix the dough.

On a clean and floured surface, press the dough down to about 2.5 cm (1 in.) thick. Using a round cookie cutter, carefully shape the scones without flattening them.

Place the scones on a baking sheet covered with parchment paper. Add a slice of Le Rustique Camembert to each one and bake for 15 minutes.

After removing the scones from the oven, brush them generously with melted butter. Serve warm.