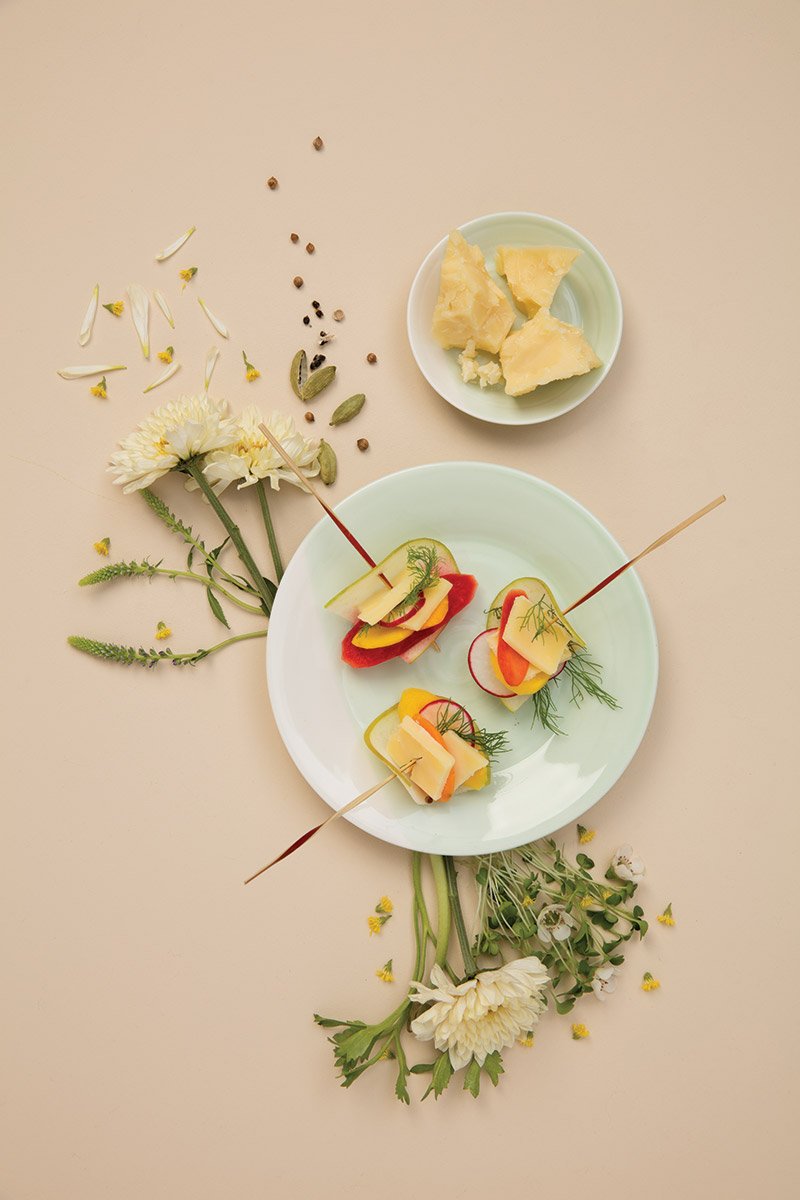 5-year-old Agropur Grand Cheddar with quick pickles
10-15 skewers
Description
The refined sharpness and creamy-crumbly texture of our star cheddar really shines in this sensational pairing. If you've never made quick pickles before, you'll be surprised how easy it is to prepare a beautiful variety - and how delicious they are with all your favourite fine cheeses.
Ingredients
½ cup apple cider vinegar
2 tsp sugar
1 tsp salt
1 tbsp pickling spice
1 cup thinly sliced apple, radish, carrot, and fennel
200g 5-year-old Agropur Grand Cheddar, thinly sliced
Fennel fronds to garnish
TIP: if apple cider vinegar is not available, you may use any vinegar for pickling!
Preparation
Combine apple cider vinegar, sugar, salt, and pickling spices.
Add sliced vegetables and stir to evenly coat.
Let sit at room temperature for 1 hour, stirring occasionally.
Using toothpicks or skewers, arrange the quick pickles and cheese into bite-sized stacks.
Garnish with fennel fronds.
TIP: Quick pickles can be stored in the refrigerator for up to 2 months.