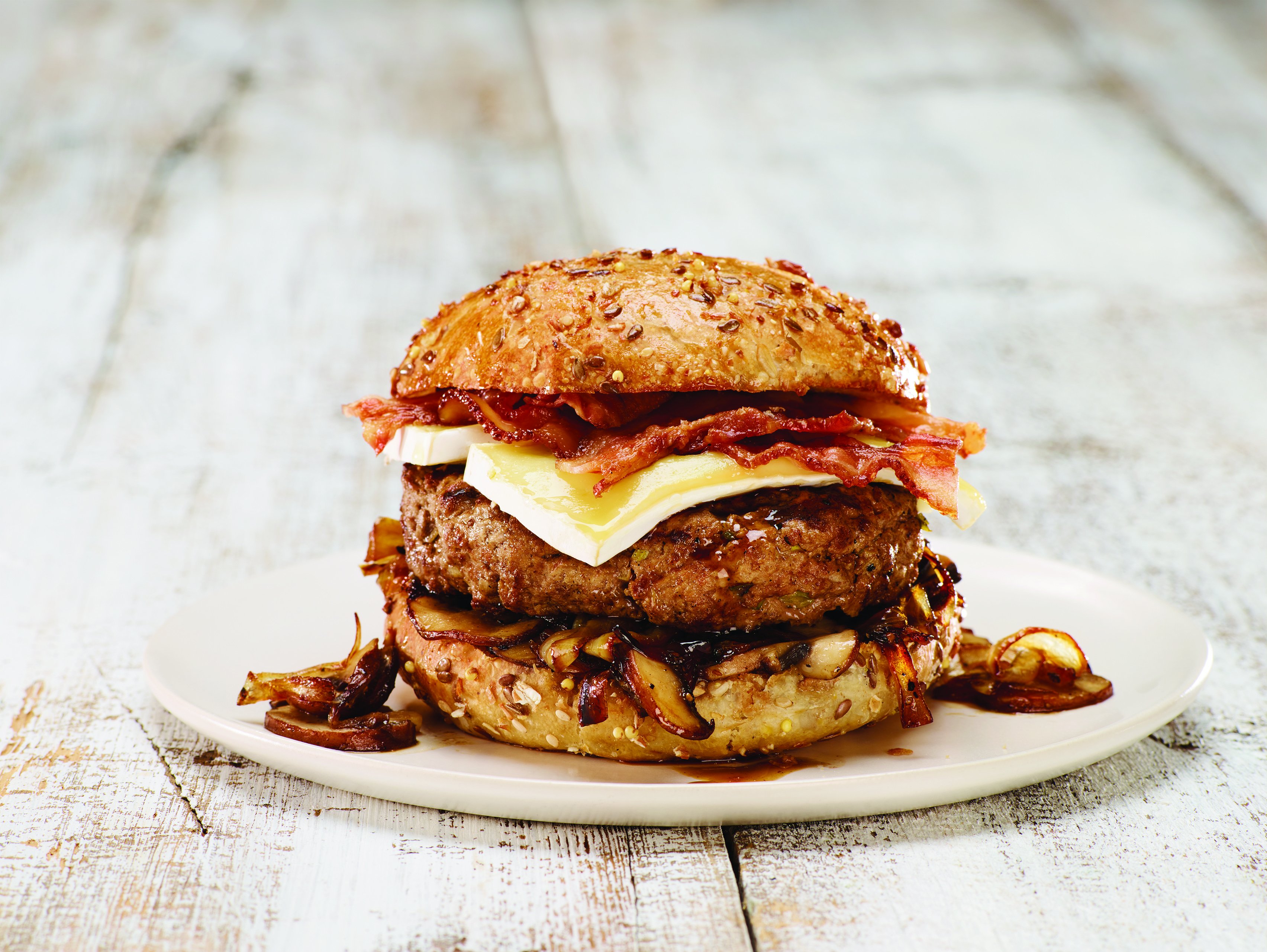 Veal Burger with Mushrooms, Maple Bacon, and L'Extra Brie Cheese
4 hamburgers
Ingredients
454 g ground veal

1 green onion, chopped

1 tbsp. Dijon mustard

1 tbsp. Worcestershire sauce

4 hamburger buns
Toppings:
8 strips of bacon

1 tbsp. maple syrup

Ground black pepper

1 tbsp. olive oil

1 onion, sliced

225 g sliced mushrooms

¼ cup white wine

170 g L'Extra Brie Cheese, thickly sliced
Preparation
Mix together ground veal, green onion, mustard, and Worcestershire sauce. Shape mixture into four patties.

Cook bacon in a large skillet. When bacon is almost finished cooking, add maple syrup and pepper. Finish cooking and set aside.

In the same skillet, add oil, onion, and mushrooms and cook over medium heat for 4 to 5 minutes, then deglaze with white wine. Reduce until dry and set aside.

Grill patties on the BBQ, then place in buns and top with mushrooms, cheese, and bacon.