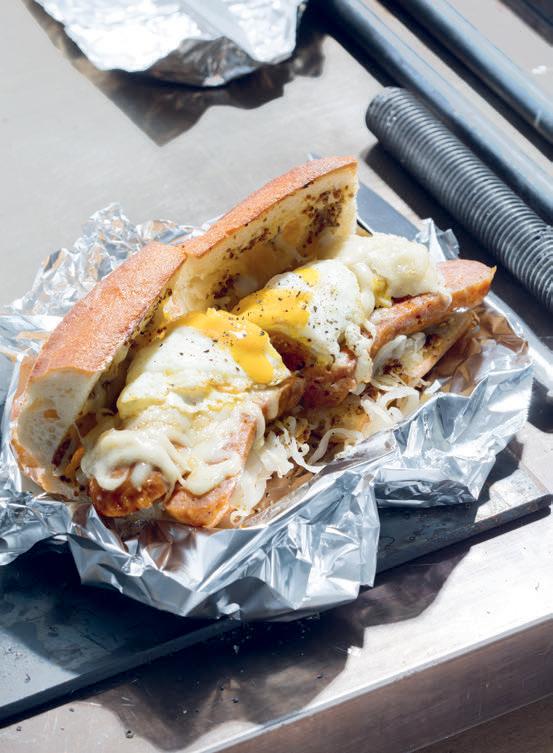 Spicy sausage and sauerkraut sandwich
4 servings
Ingredients
4 Italian sausages,or sausage of your choice
1/4 cup whole-grain mustard
1 tbsp horseradish
2 baguettes
1 tbsp Natrel salted butter
4 eggs
1 cup sauerkraut
190 g OKA cheese, grated
Preparation
Grill or roast the sausages until golden brown and cooked through (about 10–12 minutes). Cut lengthwise and keep warm.
In a small bowl, mix the mustard and horseradish.
Cut each baguette into 2 equal sausagelength pieces, then slice lengthwise without cutting through. Toast, if desired, and butter the bread.
Heat the oven to broil.
Fry the eggs sunny side up to ensure a runny yolk; keep warm.
Open the baguette, spread with the mustard sauce, add the two halves of sausage and sauerkraut.
Cover with the OKA cheese and place in the oven for 2–3 minutes, or until melted.
Place a fried egg on top, close the sandwich, cut and serve.