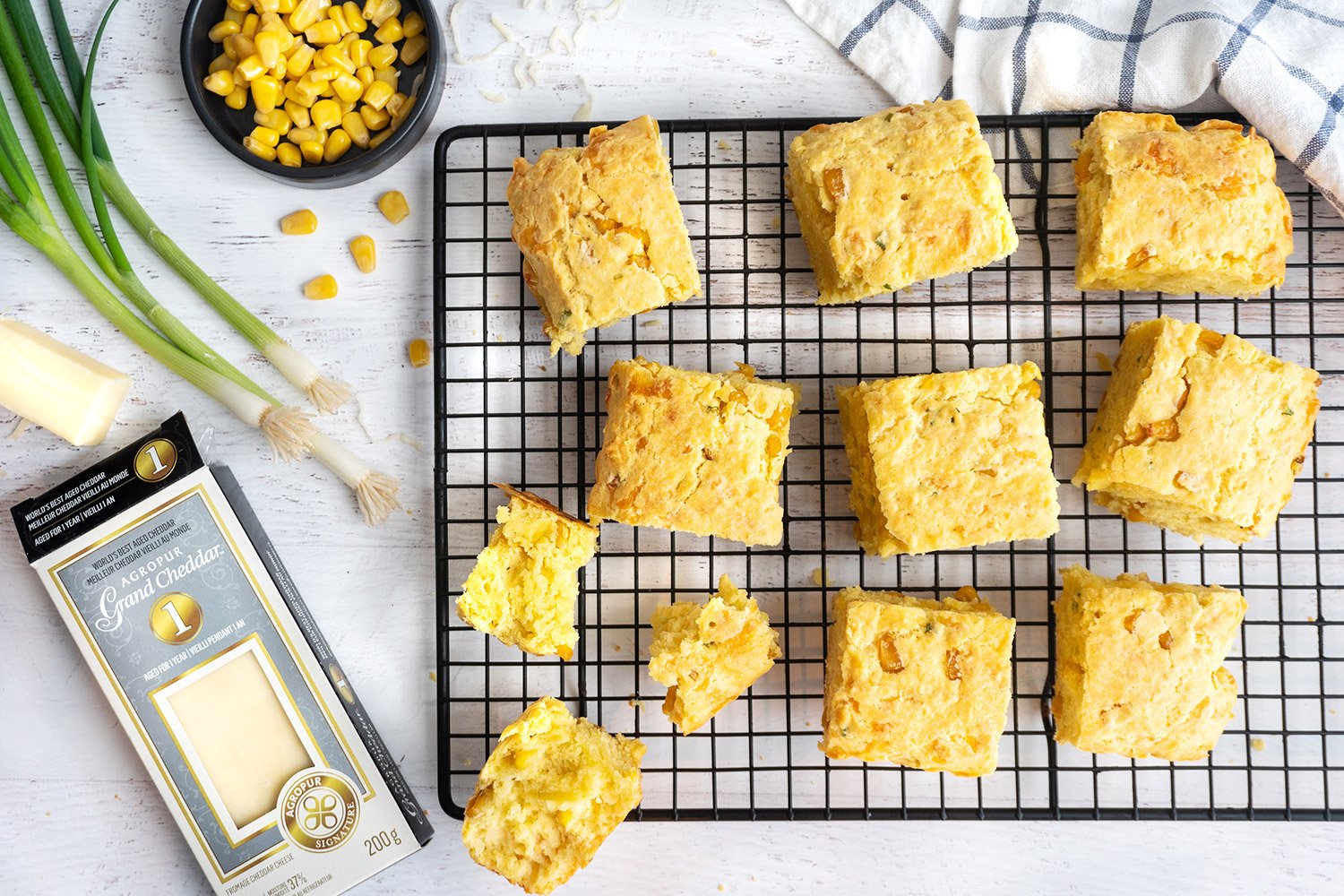 Agropur Grand cheddar and green onion savoury cake
9 Portions
Ingredients
1½ cup all-purpose flour

1 cup corn flour

1 tbsp. baking powder

1¼ tsp. salt

2½ tbsp. sugar

¼ cup green onion, finely chopped

¾ cup kernel corn

1 cup Agropur cheddar aged 1 year, grated

1¼ cups milk

2 eggs, beaten

½ cup melted butter, lukewarm
Preparation
Preheat the oven to 425 °F (220 °C).

Grease a 20 cm x 20 cm (7.5 in. x 7.5 in.) metal baking pan.

In a large bowl, combine the flours, baking powder, salt, sugar and green onion. Add the corn and grated cheddar cheese.

In another bowl, combine the beaten eggs with the milk. Using a spatula, stir this mixture and the melted butter into the dry ingredients. Do not overmix.

Pour the preparation into the baking pan and smooth the surface with the back of the spatula. Bake for 30 to 35 minutes. Use a toothpick to test if it is cooked through. Allow to cool, then cut into squares.

This cake is best enjoyed warm. Before serving, heat it in the oven at 350 °F (180 °C) for 10 to 15 minutes.