Käserei Champignon,
Germany
Description
Limburger has a powerful and unique aroma. Its washed rind, brown in colour and featuring parallel grooves, is supple and sticky. It has a thick texture and a spicy flavour that becomes bolder with time.
Formats

180 g
Nutritional values and ingredients
Ingredients
Pasteurized milk, bacterial culture, salt, microbial enzyme, ripening cultures.
Nutrition Facts
Per 1 cube of 3 cm (30 g)
PDO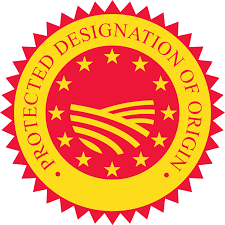 FFBF42
Very sweet beers