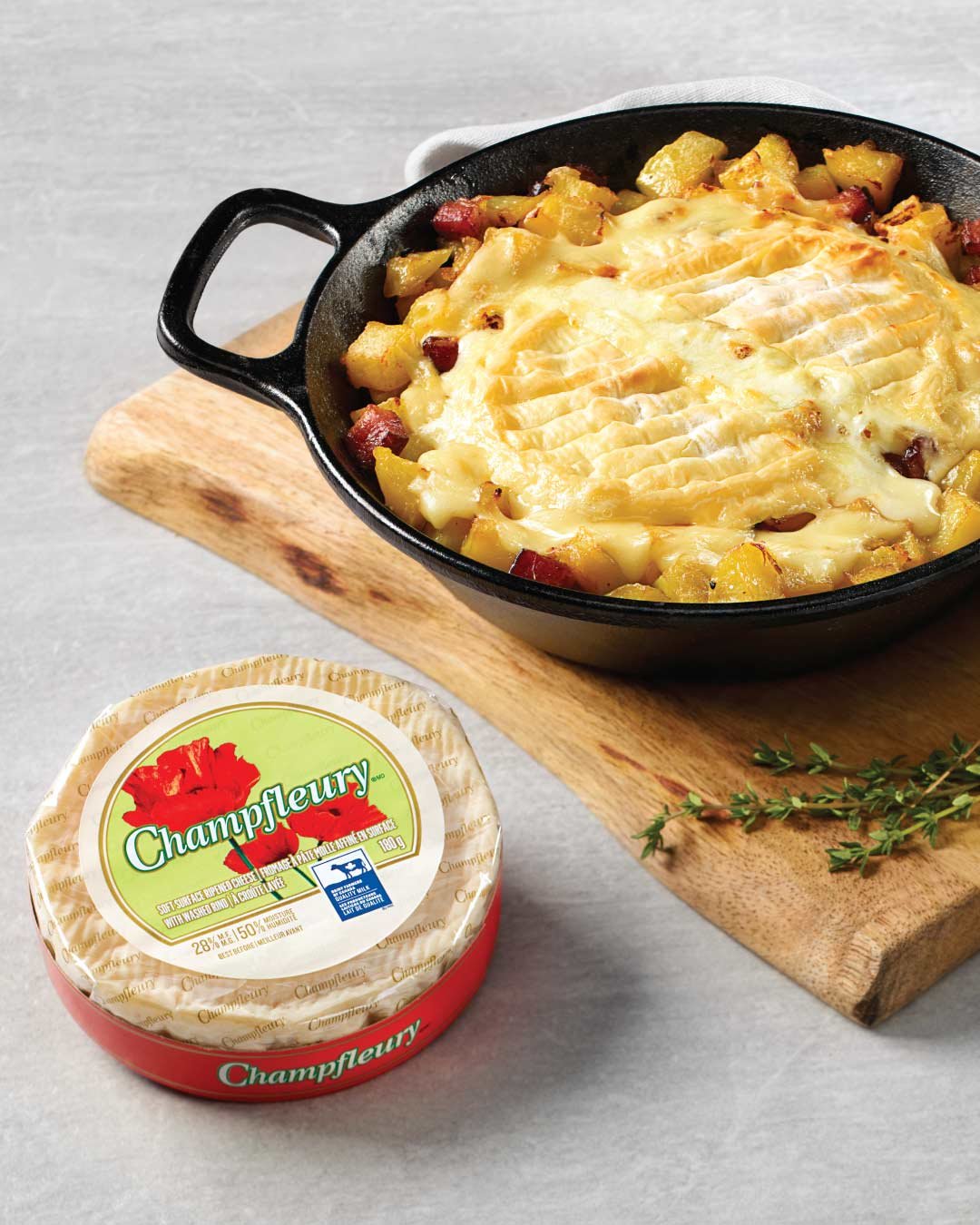 Champfleurette (Tartiflette with Champfleury cheese )
6 portions
Ingredients
1 kg (2 ¼ lbs) of firm potatoes
200 g smoked bacon, diced
1 chopped onion 
1 Champfleury of 300g or 1 ½ Champfleury of 180g 
2 tbsp. oil soup
1 garlic clove
Salt and pepper
Preparation
1. Peel potatoes. Cook the potatoes in salted boiling water. Be careful not to overcook them so that it keeps their consistency. Drain and let cool.
2. Preheat the oven to 390 ° F (200 ° C). Prepare a gratin dish by rubbing the bottom and edges with the peeled garlic clove.
3. Heat the oil in a pan, cook the onions in it until they are very tender. Add the diced potatoes and brown them on all sides.
4. In another pan, cook the bacon. Add the cooked bacon to the potato and onion mixture. Pepper and salt lightly; Champfleury brings a good dose of salt.
5. In the gratin dish, distribute the mixture of potatoes, onions and bacon.
6. Cut the Champfleury in half horizontally. Place the two pieces of cheese on top of the potato mixture, crust side up.
7. Bake for 20 minutes. If necessary, grill the last 2 minutes.
8. Serve hot, accompanied by a green salad.