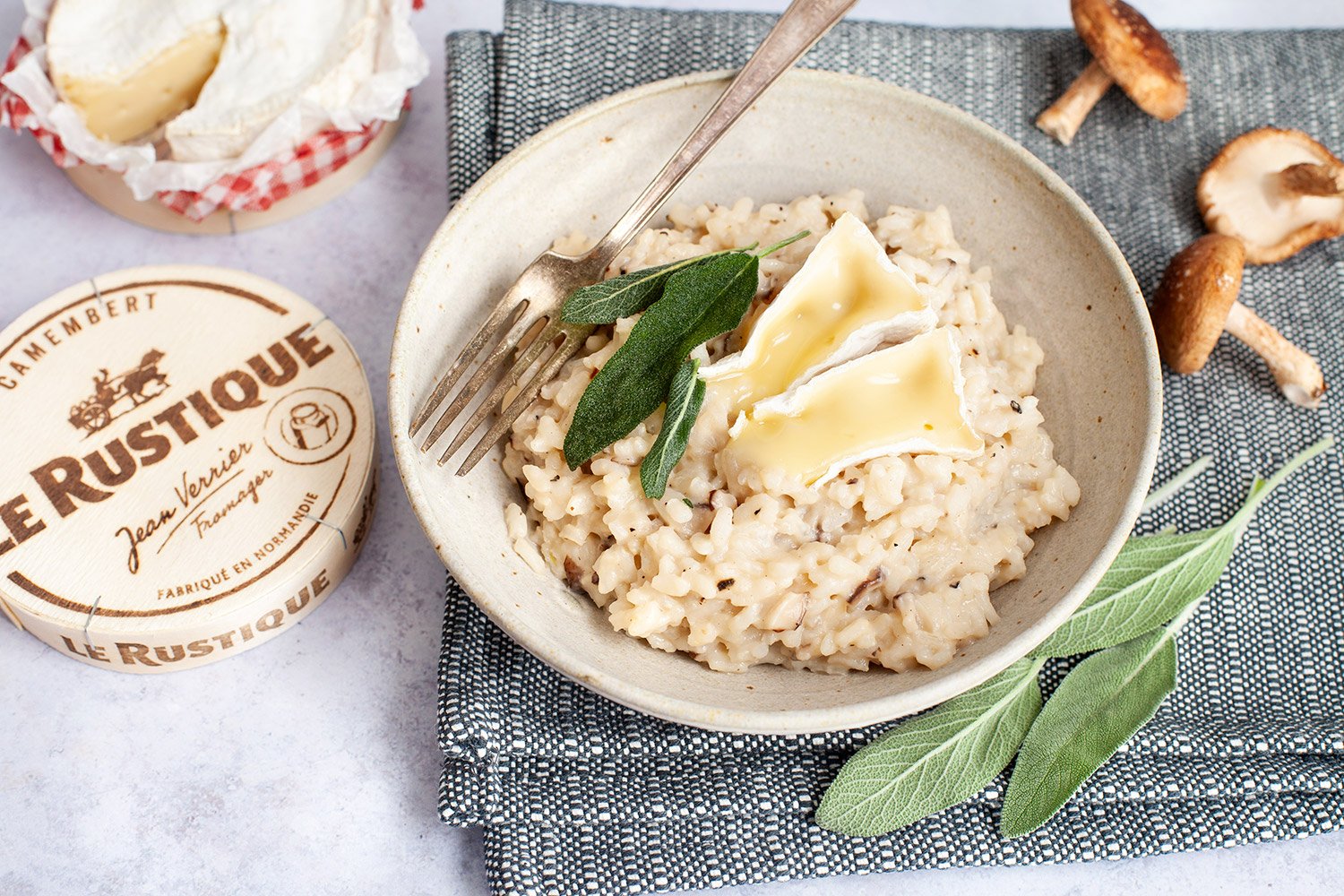 Risotto with mushrooms, Le Rustique camembert and crispy sage
4 portions
Ingredients
¾ cup fresh mushrooms (shiitake, oyster and button)

4 cups (1 L) chicken broth (or more)

¼ cup olive oil

2 shallots, finely chopped

1 clove garlic, chopped

Sea salt and ground pepper

1 cup Arborio rice

½ cup white wine

½ cup Parmesan cheese, grated

½ cup sage leaves

1 Le Rustique Camembert cheese, sliced
Preparation
In a saucepan, heat the broth. Cut the mushrooms into small pieces and add them to the broth.

In a large and deep skillet, heat 1 tablespoon of olive oil. Add the shallots, garlic, salt and pepper. Brown for 3 to 4 minutes.

Add the rice and stir for 2 minutes, then deglaze with white wine.

Add a ladleful of broth, and then let simmer until the broth is completely absorbed. Repeat this operation until all the broth is used. Stir from time to time. Continue cooking for 20 to 30 minutes, or until the rice is cooked, but still slightly crunchy.

Remove from heat. Add the Parmesan cheese and half of the Camembert slices.

Heat the remaining oil in a small frying pan and sauté the sage leaves for 30 seconds, or until they are crispy.

Divide the risotto among each plate. Sprinkle with crispy sage and slices of camembert. Season generously with pepper.