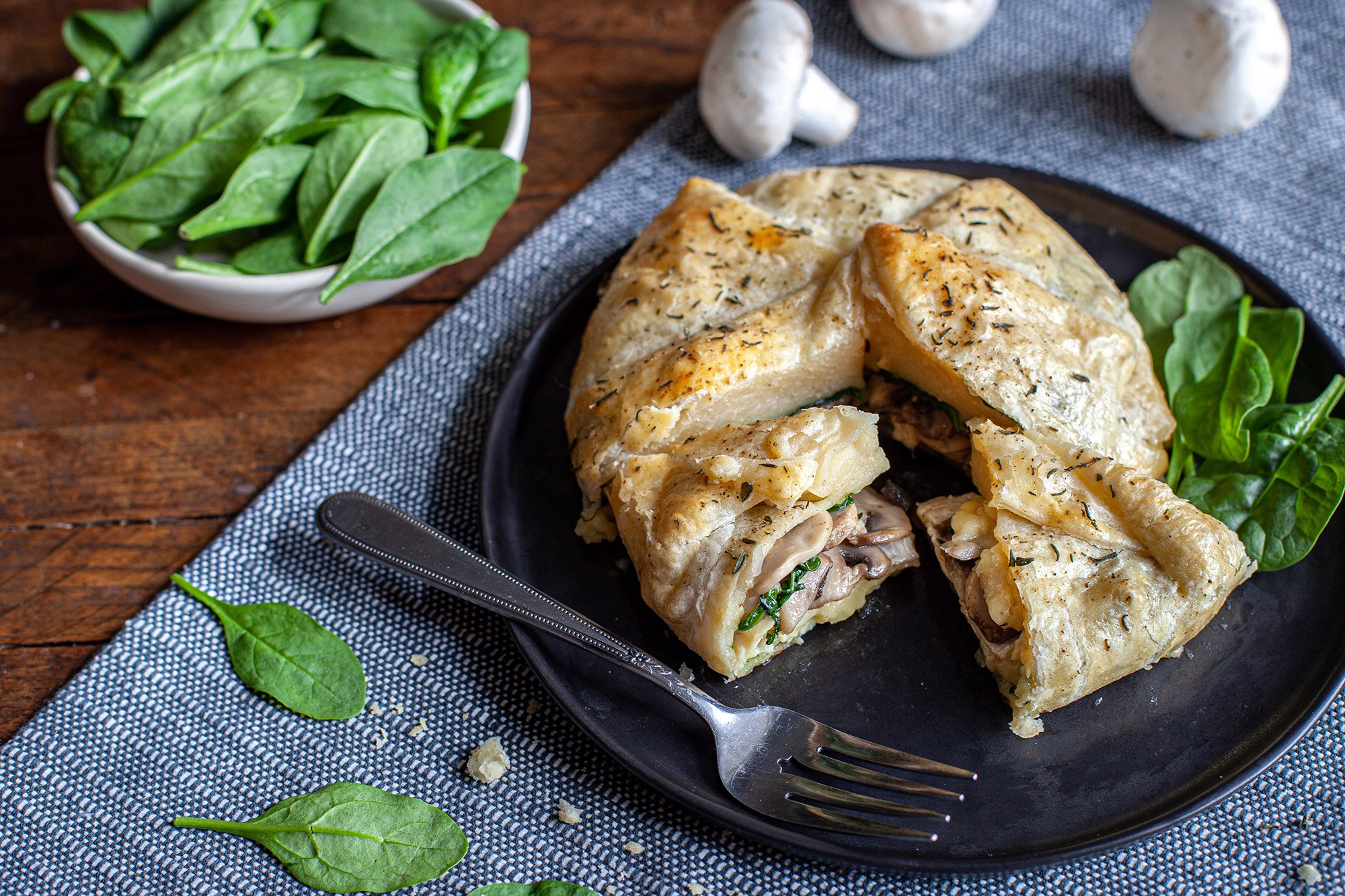 Camembert Wellington with mushrooms and spinach
6-8 portions
Ingredients
1 sheet of puff pastry, 25 cm x 25 cm (10 in. x 10 in.)

1 package of Agropur Camembert

1 tbsp. butter

1 sprig fresh thyme, leaves removed

4 large button mushrooms, sliced

Sea salt and ground pepper

2 cups fresh spinach

1 egg, beaten
Preparation
Preheat the oven to 350 °F (180 °C).

In a frying pan, melt the butter. Add the sliced mushrooms and thyme. Season with salt and pepper and sauté for 3 to 4 minutes over medium heat.

Place the sheet of puff pastry on a baking sheet covered with parchment paper. Place the entire camembert in the middle of the pastry. Sprinkle with fresh mushrooms and spinach.

Fold both sides of the pastry over the camembert, then fold each corner towards the centre to form a bundle. Seal securely. Remove excess pastry from the top to bake more evenly. Brush the bundle with beaten egg and bake for 25 to 30 minutes, or until the pastry is cooked and golden brown.

Serve immediately.