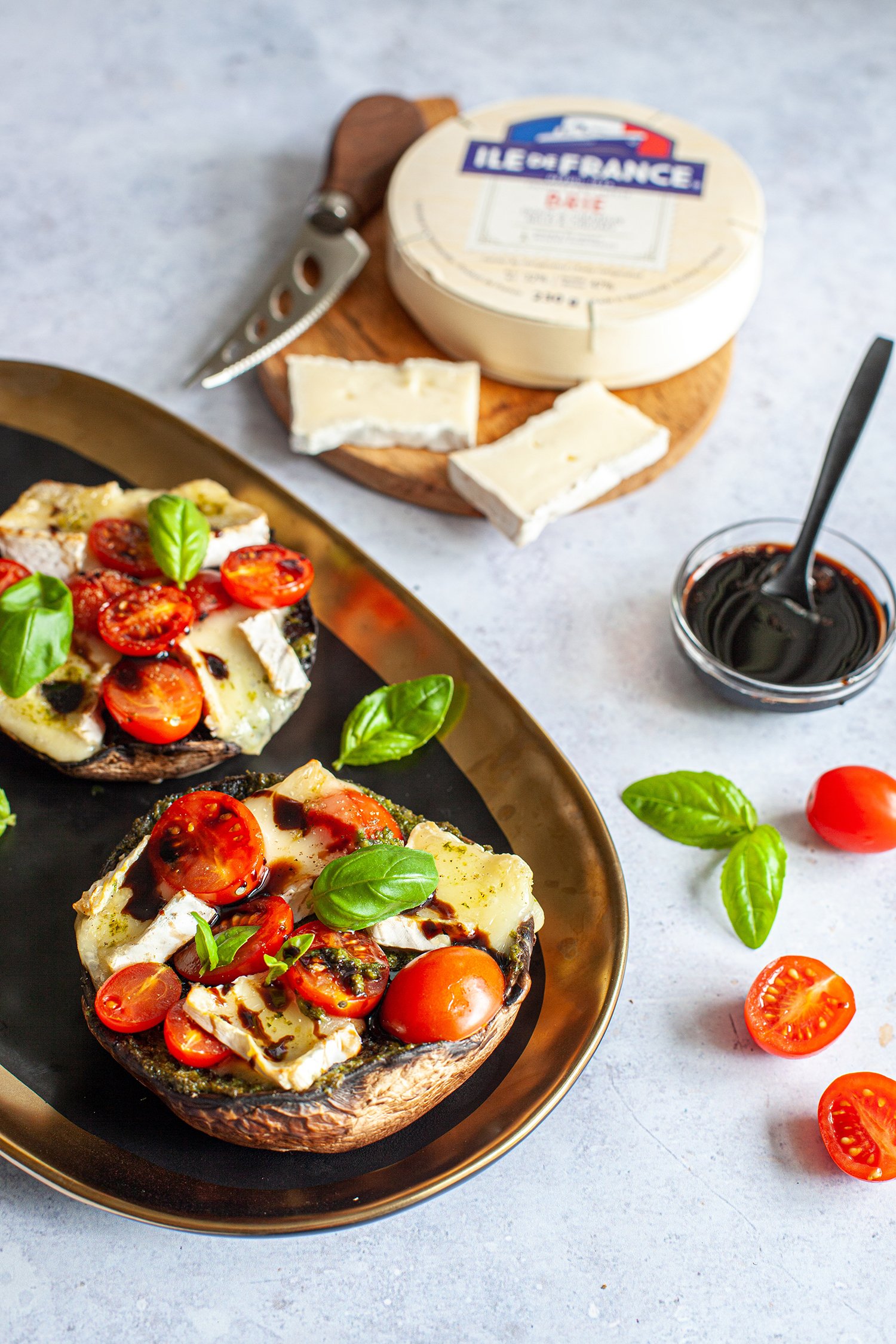 Stuffed Portobello mushrooms with melted Île de France brie cheese
4 servings
Ingredients
4 Portobello mushrooms;

½ cup basil pesto;

190 g Île de France brie cheese;

15 cherry tomatoes, halved;

Fresh basil;

3 tbsp. balsamic vinegar;

1 tbsp. sugar.
Preparation
Preheat the oven to broil.

Line a baking sheet with parchment paper.

Brush each mushroom with pesto and place them on the baking sheet.

Stuff each mushroom with cherry tomato halves and slices of brie. Bake until the cheese has melted (about 8 minutes).

Meanwhile, combine the balsamic vinegar and sugar in a small saucepan and bring to a boil, stirring occasionally. Turn down the heat and simmer until the mixture reduces and thickens. Remove from heat.

Sprinkle each mushroom with fresh basil and add a drizzle of balsamic reduction. Season to taste with salt and pepper.