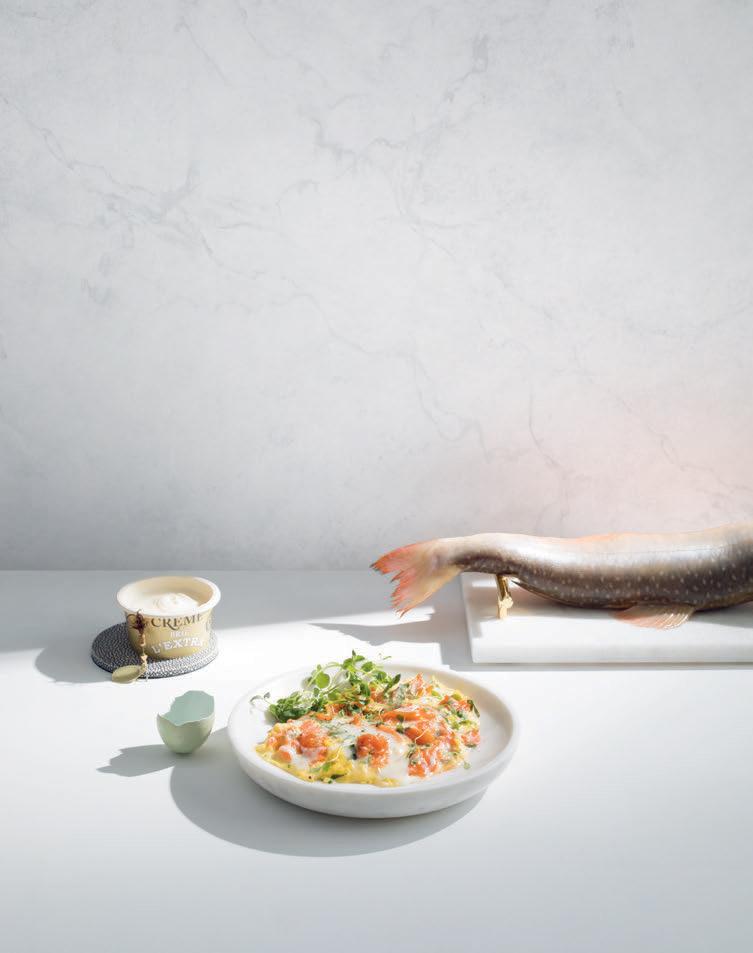 Crème Brie L'Extra omelette with smoked trout
2 to 4 servings
Ingredients
6 eggs, lightly beaten
1 tbsp Natrel Lactose Free 35% whipping cream
3 tbsp Crème Brie L'Extra
1 pinch salt
1 pinch pepper
1 tsp Natrel salted butter
1 cup spinach, washed
80 g smoked trout, chopped
1 tbsp finely chopped parsley
1 tbsp finely chopped dill
Preparation
In a mixing bowl, combine the eggs, cream, 2 tbsp Crème Brie L'Extra, salt and pepper.
Melt the butter in a non-stick skillet over medium heat. Add the spinach and cook until wilted, about 1–2 minutes.
Add the egg mixture to the skillet. Stir the mixture constantly until it starts to softly scramble, about 3–5 minutes.
Once the egg mixture is cooked but still wet, stop stirring and allow the eggs to form into an omelette, about 1–2 minutes.
Sprinkle with the smoked trout, parsley and dill, and remove from the heat.
Carefully transfer the omelette onto a plate and top with the remaining Crème Brie L'Extra.