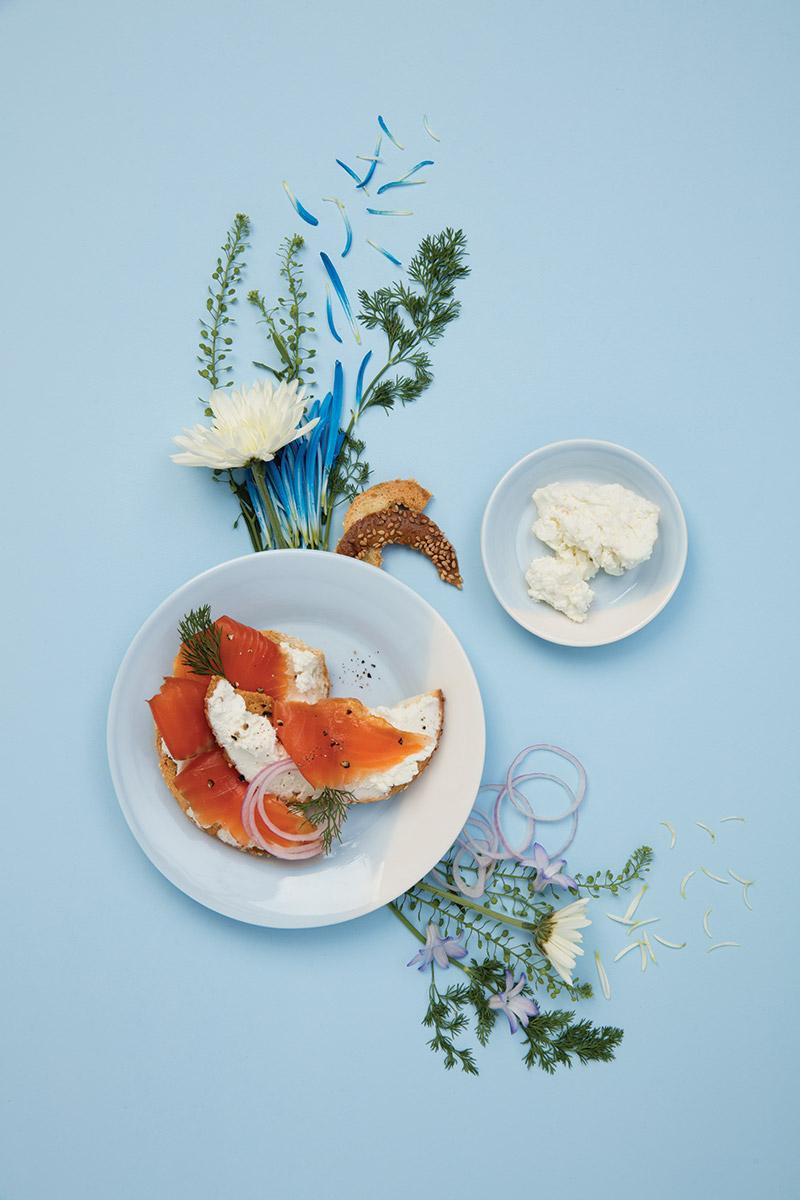 Smoked trout and Chèvre des Alpes Bagels
8-10 rounds
Description
The classic smoked salmon and cream cheese gets a tasty new twist in this fresh, crisp combo: crunchy bagel chips are topped with soft and tangy Chèvre des Alpes, light-tasting trout, and sweet pickled onions. It's all deliciously familiar, but surprisingly light and bright.
Ingredients
1/2 cup vinegar
1 tbsp sugar
1 1/2 tsp salt
1/2 a small red onion, thinly sliced
2 bagels, sliced into 4 or 5 thin rounds
2 tbsp olive oil
125g Chèvre des Alpes
120g smoked trout
Dill fronds, for garnish
TIP : Recipe can be used with smoked salmon if desired. It is tasty all the same!
Preparation
Pickled onions:
In a small bowl, dissolve sugar and salt in the vinegar.
Add the onion slices and allow to marinate for 30 minutes.
Bagel chips:
Preheat oven to 350°F.
Place bagel slices on baking sheet and brush with olive oil.
Bake until slightly browned, about 5 minutes.
Assembly:
Spread the cooled bagel slices with the Chèvre des Alpes, and garnish with trout, onions and dill.