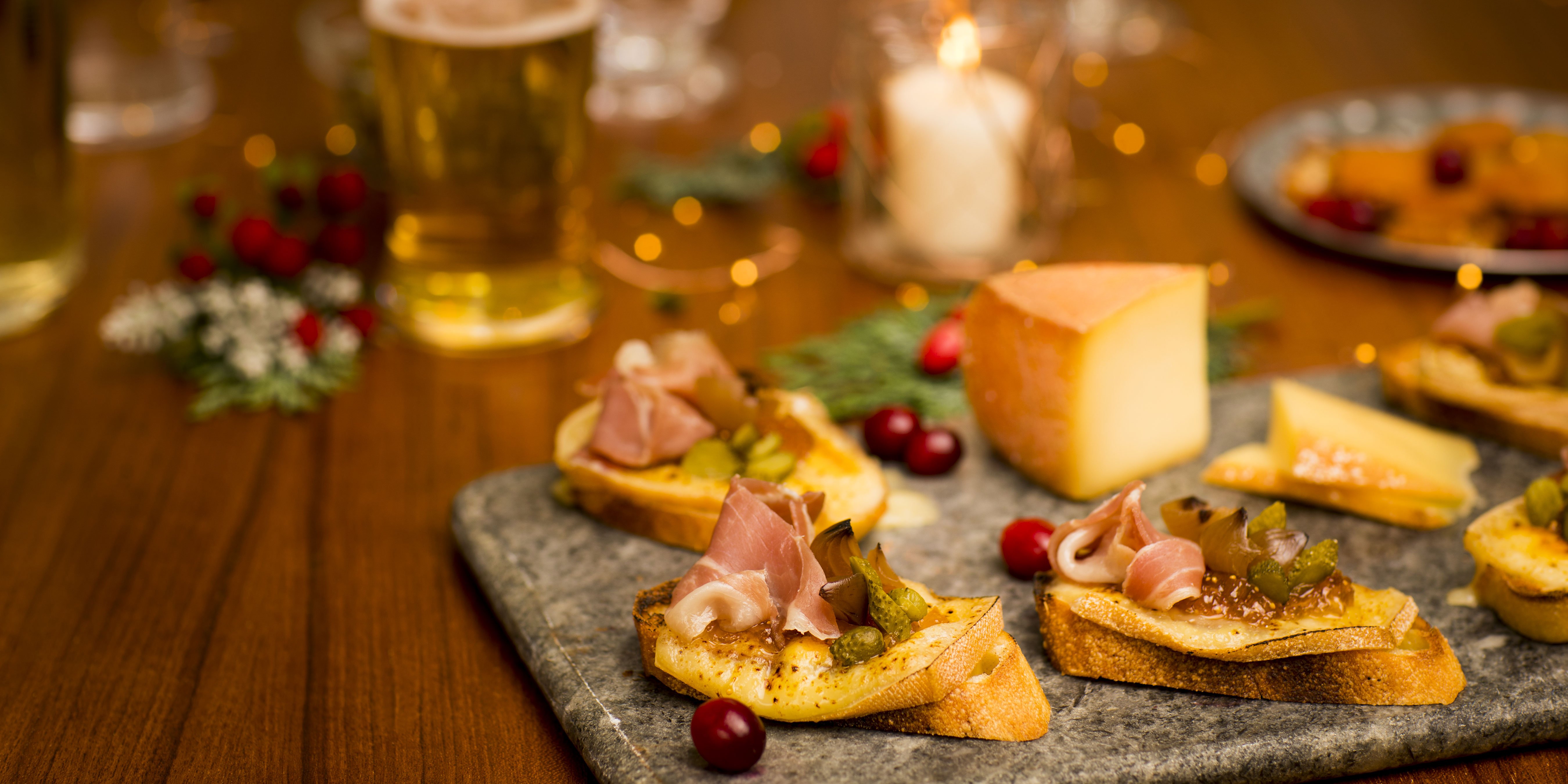 Raclette-Style OKA Crostini
12 bites
Description
OKA's semi-firm texture melts bold flavor into every bite of this succulent prosciutto and onion crostini.
Ingredients
12 slices of bread baguette style
12 slices of OKA Classique cheese 0.5 cm (1/4") of thickness
4 slices of prosciutto cut in 3
85 ml (1/3 cup) of chopped small sour pickles
85 ml (1/3 cup) of small marinated onions
85 ml (1/3 cup) of fig confit or jam
Preparation
Arrange slices of bread on a parchment paper lined baking sheet. Place a slice of OKA Classique cheese on each slice of bread.
 
Preheat oven to 200°C (400°F). Place on top rack for 4 minutes and broil for 1 minute or until bread is golden and cheese is well melted.
 
Remove from oven and garnish with fig confit or jam, prosciutto, sour pickles and marinated onions. Serve warm.