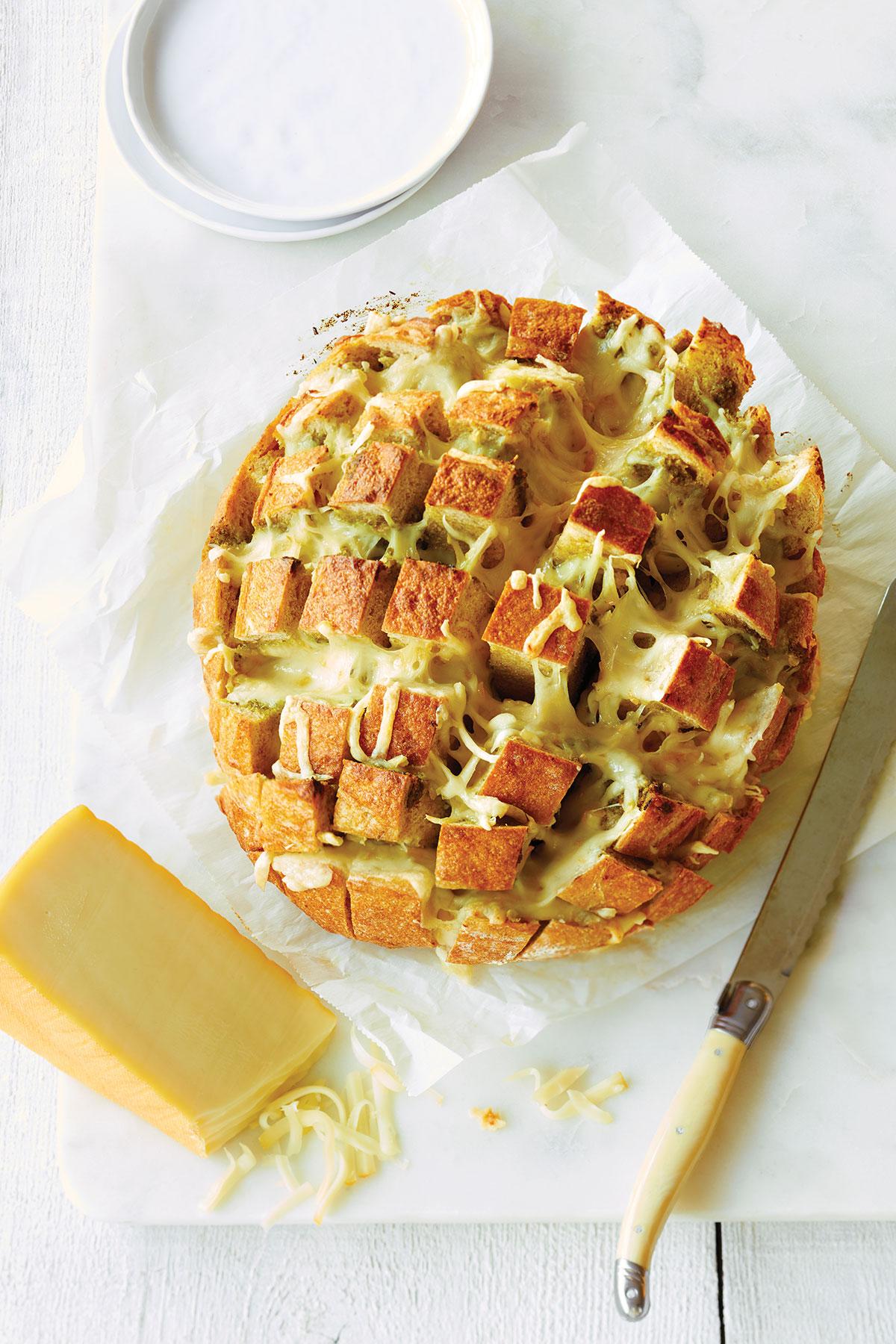 OKA stuffed bread loaf
4 to 8 servings
Ingredients
1 bread loaf, approximately 600g
300g OKA Artisan smoked, grated or sliced
2 chopped garlic cloves
1 tablespoon Dijon mustard
1 tablespoon pesto
1/3 cup olive oil
Preparation
Combine oil, chopped garlic, pesto and mustard to make a smooth vinaigrette. Reserve to pour over the top before baking.
With a good bread knife, slice the bread every 1 inch, ¾ of the depth of the bread. Turn the bread 90° and repeat, giving one-inch square bread strips still all attached together as a loaf.
Insert slices or grated cheese between as many bread strips as possible and place on a baking dish. Pour the oil mixture over the top allowing absorption between slices.
Bake at 375 °F for 20 to 25 minutes until the cheese inside the bread is completely melted.