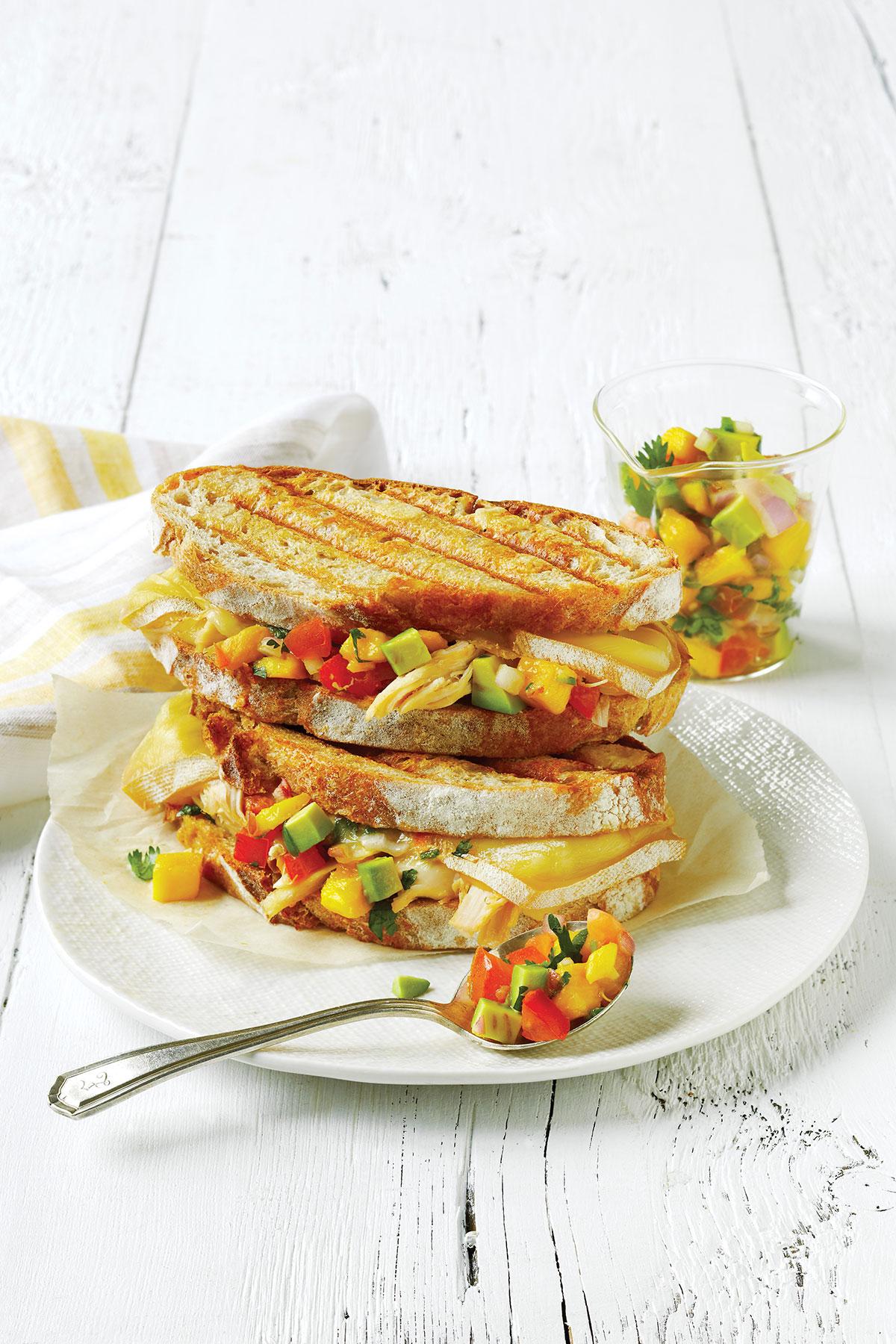 Oka Light grilled cheese
1 serving
Ingredients
OKA Light grilled cheese
80 g OKA Light
125 ml (½ cup) (or 60-80 g) cooked chicken, shredded
Sliced bread
125 ml (½ cup) fresh salsa (see recipe below)
15 ml (1 tbsp.) butter
Tomato, mango and avocado salsa
2 large tomatoes, emptied and finely diced
½ avocado, finely diced
½ mango, finely diced
½ onion, finely diced
½ jalapeño finely chopped
1 garlic clove, finely chopped
30 ml (2 tbsp.) fresh coriander, chopped
30 ml (2 tbsp.) olive oil
Juice of 1 lime
Salt to taste
Preparation
Lightly butter 2 bread slices.
Add chicken, cheese and about half the salsa.
Brown in a panini grill or in a skillet at medium heat until cheese has melted. Serve with remainder of salsa.
Combine all ingredients in a bowl and mix well.
For a nice looking salsa, ensure to cut the tomato, avocado and mango in pieces of similar size.