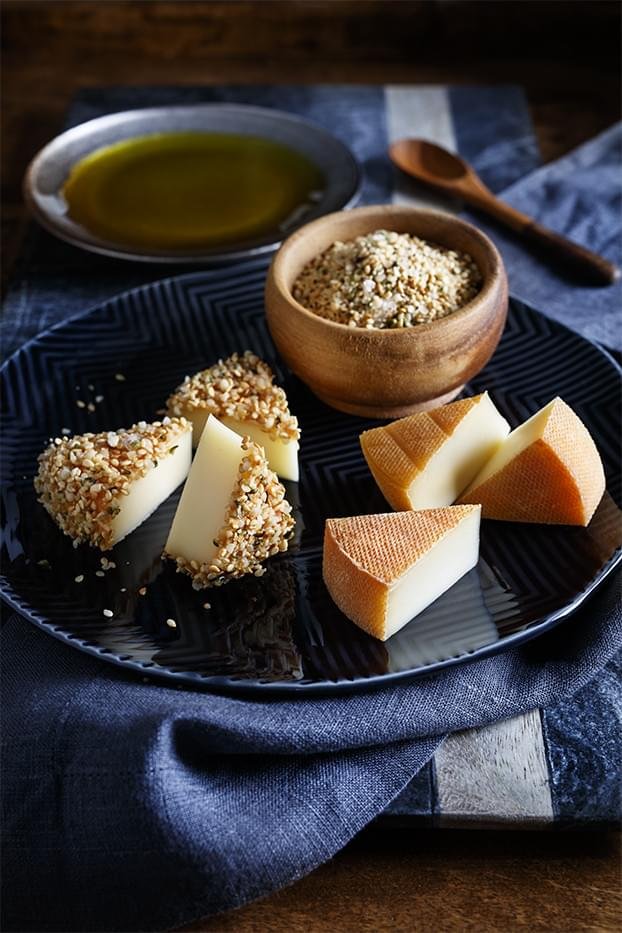 OKA with hemp and sesame seeds
2 servings
Description
A lightly sweetened crust of hemp and sesame seeds brings out the subtle nuttiness for which OKA is so famous.
Ingredients
For two servings:
95 g wheel OKA
30 ml (2 tbsp) spice blend
10 ml (2 tsp) hemp, flax, sunflower or other raw oil
10 ml (2 tsp) maple sugar
Spice blend
10 ml (2 tsp) hemp seeds
10 ml (2 tsp) roasted sesame seeds
Pinch of cayenne
Pinch of salt
Preparation
In a small bowl, mix together all the spice blend ingredients. You can replace the hemp seeds with chia seeds or poppy seeds.