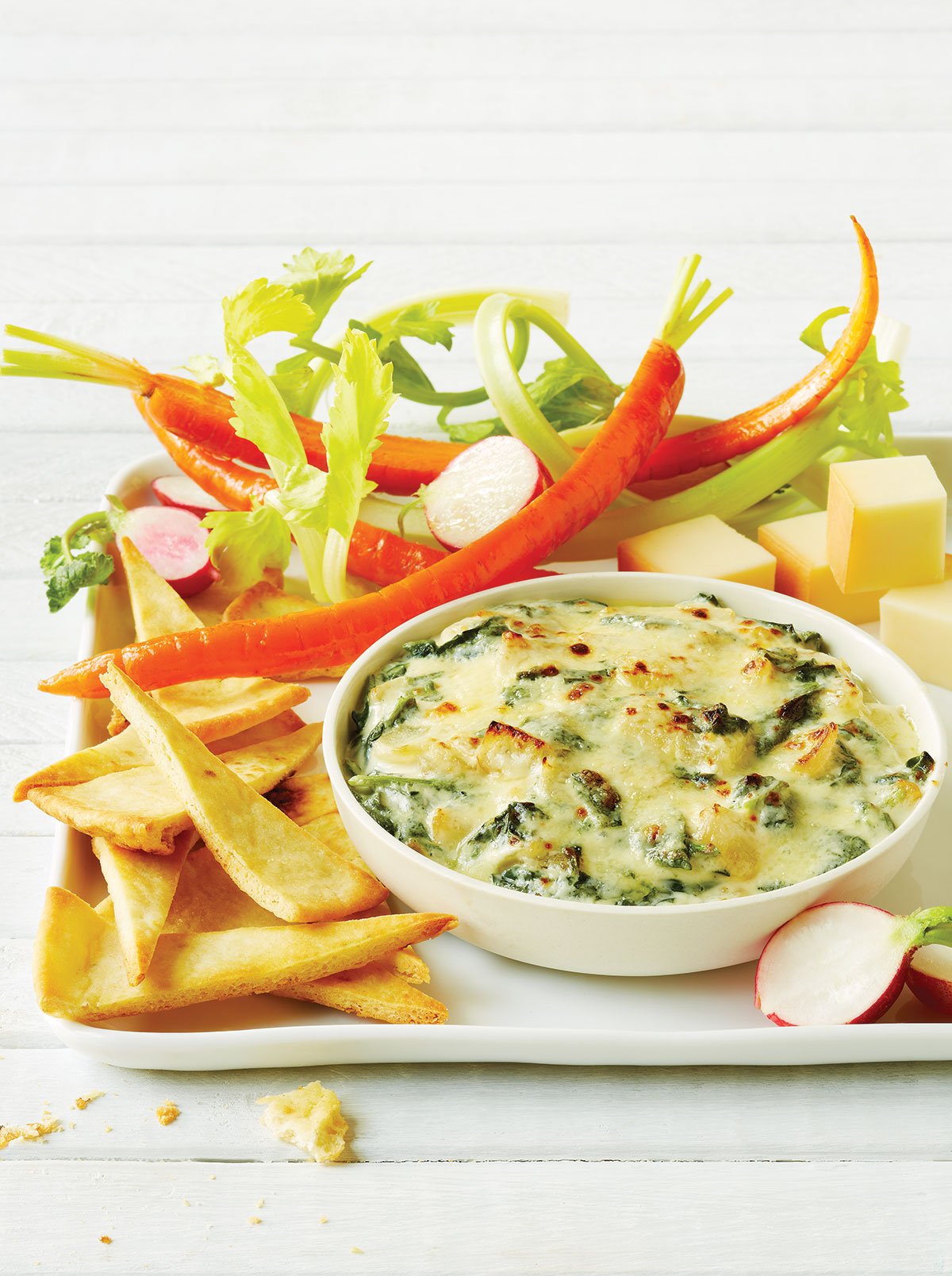 Oka Classique dip
8 servings
Ingredients
150 g OKA Classique
60 ml (½ cup) sour cream
60 ml (¼ cup) mayonnaise
½ cup spinach
1 onion coarsely diced
3 garlic cloves
Salt, pepper to taste
Cayenne pepper, for decoration
Serve with crackers, nachos, fresh bread or pita chips
Preparation
Preheat oven at 200°C (400°F).
Sauté spinach and roughly cut.
Combine all ingredients in a bowl.
Mix by hand or with a mixer to get a cake batter-like texture.
Divide mix in half and place in oven-proof ramekins.
Cook for about 15 to 20 minutes. Let sit for 2 minutes before serving.
NOTE: It is possible to warm up the mix on the BBQ on top grill, for about 15 minutes