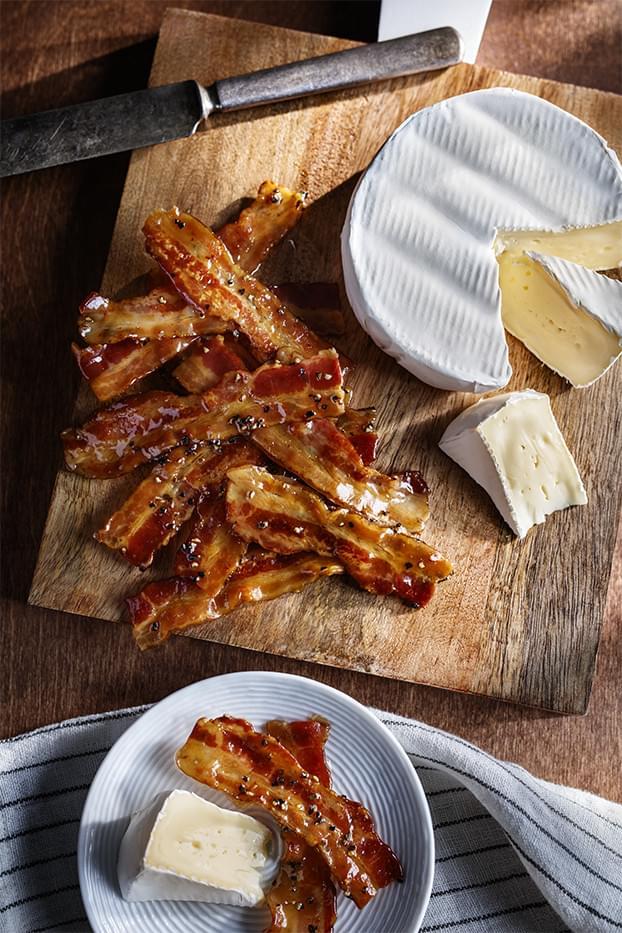 La Crème des Champs with candied bacon
1 serving
Description
A touch of peppered maple is the perfect seasoning for the sweetness of the milk and cream in this beloved cheese.
Ingredients
Per person :
45 g La Crème des Champs
3–4 pieces of candied bacon
Candied bacon
4 servings
8 slices of bacon, cut in half
60 ml (4 tbsp) maple syrup
3 ml (½ tsp) ground pepper
Preparation
Cook the bacon over medium-high heat for 15 minutes, or until most of the fat is rendered and the bacon is slightly crispy.
Remove the bacon to a paper towel.
Pour out the fat and wipe the pan.
Return the bacon to the pan with the maple syrup and pepper and toss until well coated and most of the liquid has evaporated.
Cool before serving.