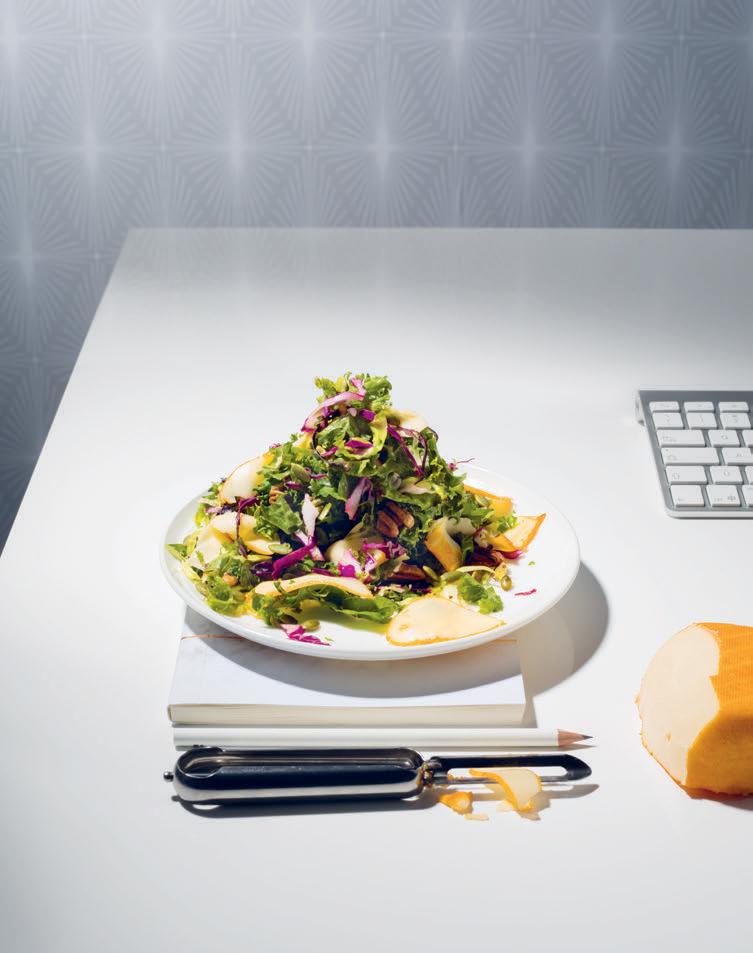 Kale and cabbage salad with Saint-Paulin
4 to 6 servings
Ingredients
Salad
1/2 bunch kale, stems removed, washed and roughly chopped
10–12 brussels sprouts, thinly sliced
1/4 small Savoy cabbage, thinly sliced
1/4 small red cabbage, thinly sliced
2 tbsp lemon juice
1/4 cup pumpkin seeds, toasted
1/2 cup pecans, toasted and roughly chopped
Agropur's Saint-Paulin cheese shavings
salt and pepper
Vinaigrette
1/3 cup olive oil
1 tbsp whole-grain mustard
1 tsp honey
2 tbsp fresh lemon juice
2 tbsp mayonnaise
Preparation
Salad
In a large mixing bowl, toss the kale, Brussels sprouts and both cabbages with the lemon juice. Let sit while you prepare the vinaigrette.
Vinaigrette
In a mixing bowl, whisk the vinaigrette ingredients together.
Mix the vinaigrette into the salad and add the pumpkin seeds. Make sure that the vegetables are evenly coated. Season to taste with salt and pepper.
To serve, garnish the salad with Saint-Paulin cheese shavings and pecans.