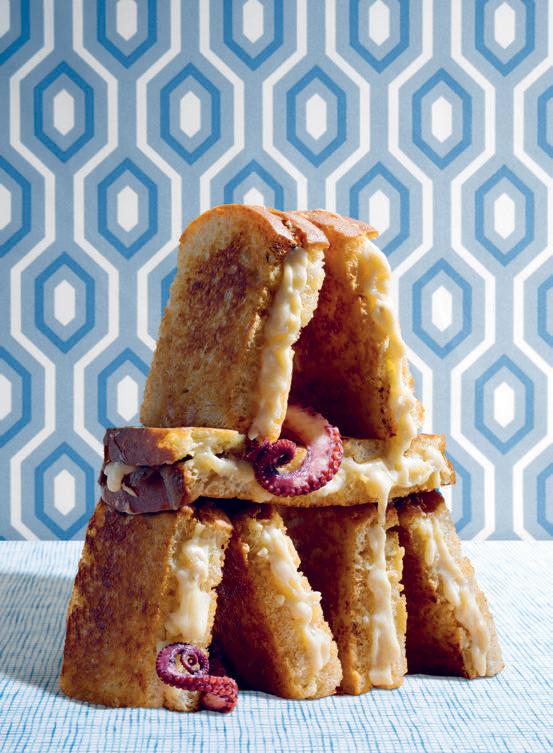 Gouda grilled cheese
2 servings
Ingredients
Fillings
Savoury: ham and pear
Savoury: prosciutto and pesto
Sweet: choco-banana
Sweet: maple and apple
4 slices white bread
4 tsp Natrel salted butter, room temperature
85 g Anco Gouda, sliced

2 slices ham
2 thin slices pear

2 slices prosciutto
1 tbsp pesto

2 tbsp chocolate and hazelnut spread
4 slices banana

1 tbsp maple butter
2 thin slices apple
Preparation
Preheat skillet over medium heat. Spread 1 teaspoon of butter onto one side of each bread slice.
Place 2 bread slices buttered side down in the skillet. Top with the cheese, desired filling and the second bread slice buttered side up.
Cook for 3 to 4 minutes.
Flip carefully then cook for 3 to 4 minutes more on the second side; the bread should be golden and the cheese melted.
Cut in half and serve immediately.