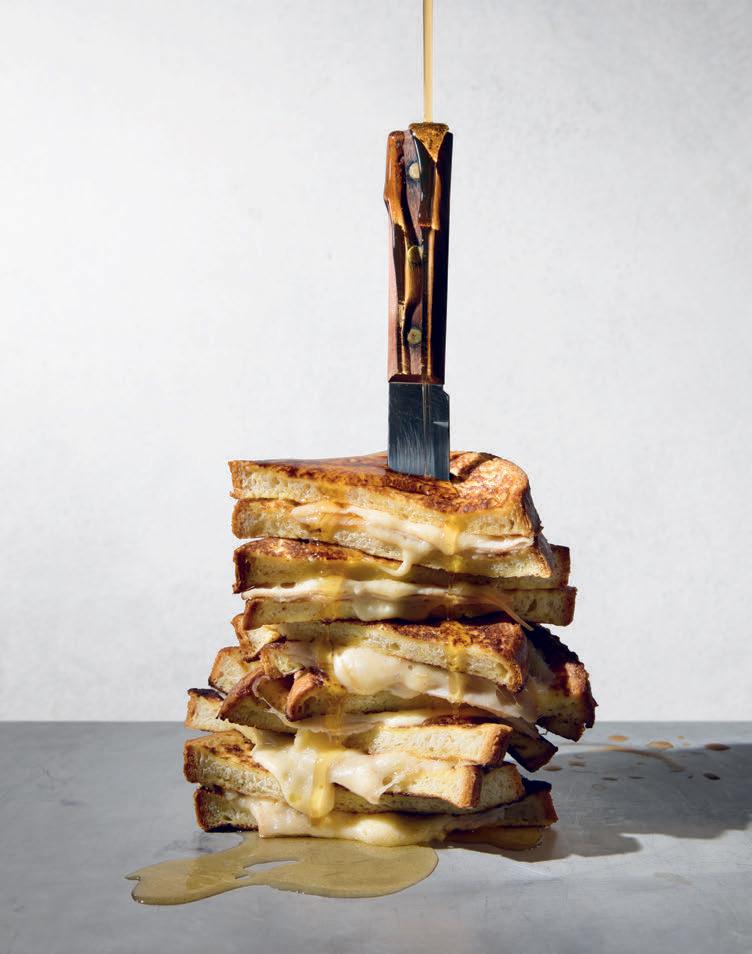 French toast stuffed with OKA cheese
4 servings
Ingredients
3/4 cup Natrel Fine-filtered 2% milk
1/2 cup Natrel Lactose Free 35% whipping cream
3 large eggs
1 tbsp Natrel unsalted butter
8 slices white bread
190 g OKA cheese, shredded or OKA L'Artisan Smoke
4 slices turkey breast (optional)
1/2 cup maple syrup
fruit to garnish (optional)
Preparation
In a mixing bowl, whisk the milk, cream and eggs until smooth.
Preheat a large skillet over medium heat. Melt the butter.
To make French toast, dip 2 slices of bread into the egg mixture and cook in the skillet until lightly browned on one side.
Turn both slices over and place the cheese and a slice of turkey breast, if desired, on the browned side of one of the slices.
Then top the cheese with the browned side of the other slice and press lightly.
Once the bottom slice is browned, flip the whole sandwich over to complete the last side. Press again slightly. Work in batches
Serve hot with maple syrup, fruit or any topping of your choice.