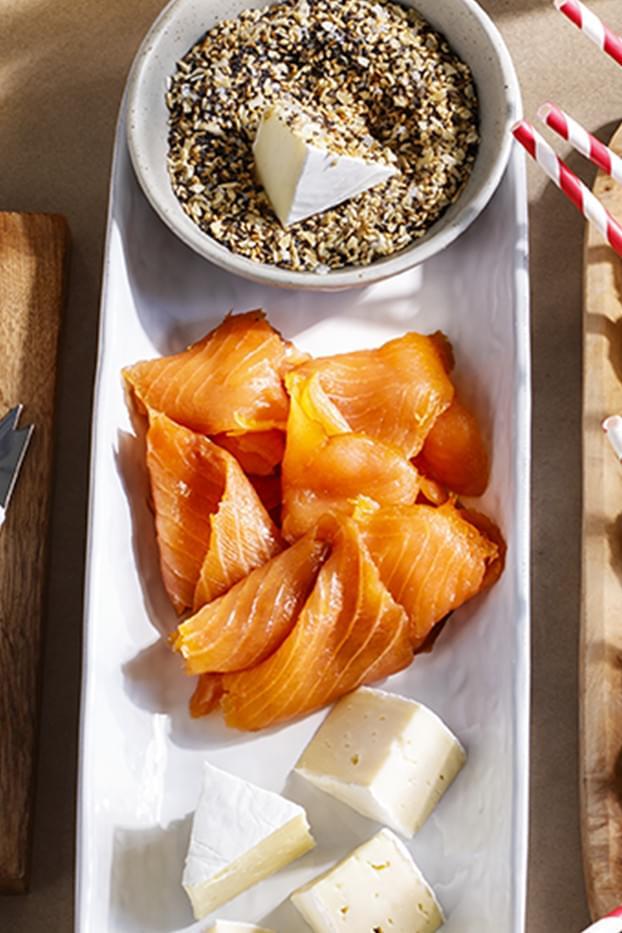 Double Creme Brie Agropur Import Collection with all-dressed bagel seasoning and smoked salmon
1 serving
Description
A grown-up twist on the classic combination of bagels and salmon that cuts straight to the chase.
Ingredients
Per person:
40 g Double Cream Brie Agropur Import Collection cut into cubes or triangles
15 ml (1 tbsp) all-dressed bagel seasoning
3–4 slices of smoked salmon
All-dressed bagel seasoning
(Yield: Approx. 1 cup)
45 ml (3 tbsp) poppy seeds
45 ml (3 tbsp) sesame seeds
45 ml (3 tbsp) onion flakes
30 ml (2 tsp) caraway seeds
3 ml (½ tsp) fleur de sel
Preparation
Mix all the spices together in a bowl. The spice blend may be kept in a jar for future use.