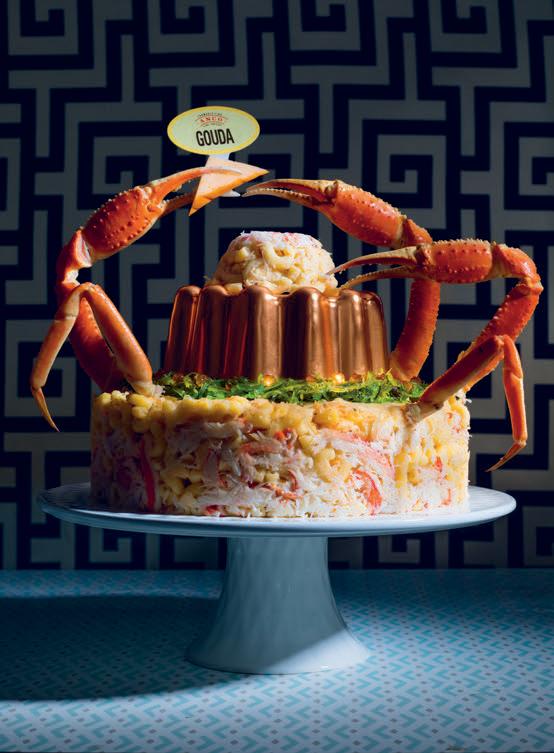 Crab cake mac and cheese
4 to 6 servings
Ingredients
1/4 cup Natrel salted butter
1 onion, finely chopped
2 cloves garlic, finely chopped
1/4 cup flour
1 cup homemade or store-bought lobster stock
2 cups Natrel Fine-filtered 2% milk
1 cup Natrel Lactose Free 35% cream
3 cups Anco Mild Gouda, grated
1 cup Anco Havarati, grated
3 cups short pasta, cooked al dente
salt and pepper
2 cups crabmeat
1/3 cup breadcrumbs
chives, finely chopped
Preparation
Preheat the oven to 350°F.
In a saucepan, melt the butter and soften the onion and garlic.
Add the flour and stir for 1 minute, making sure it doesn't brown. Add the lobster stock, milk and cream, whisking until smooth.
Simmer for 15 minutes, stirring regularly until the sauce thickens.
Add half the cheese, followed by the pasta and crabmeat. Season to taste with salt and pepper.
Transfer to a baking dish and sprinkle with the remaining cheese and the breadcrumbs. Cook in the oven for 15 minutes.
When ready to serve, garnish with chives and whatever else you like.