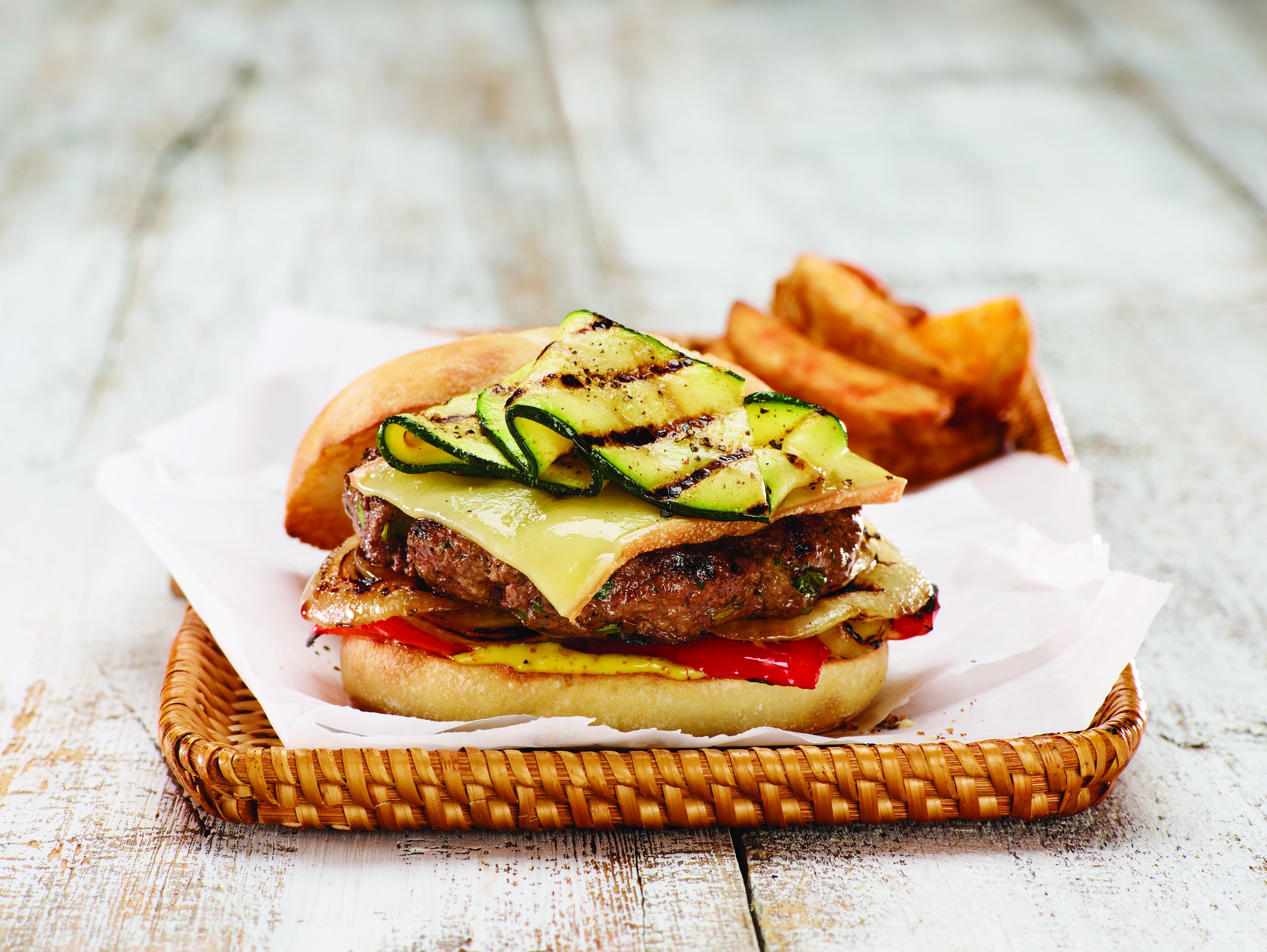 Beef Burger with Grilled Veggies and OKA Cheese
4 hamburgers
Ingredients
454 g ground beef
1 tbsp. Worcestershire sauce
1 tbsp. parsley, chopped
1 green onion, chopped
Salt and pepper
170 g OKA cheese, sliced
4 tbsp. Dijon mustard
4 hamburger buns
Top with your favorite sliced veggies:
Red bell pepper
Zucchini
Mushrooms
Onion
Preparation
Grill selected vegetables over medium heat on the BBQ or in a skillet. Set aside.
Mix together ground beef, Worcestershire sauce, parsley, green onion, and salt and pepper. Shape mixture into four patties. Grill patties on the BBQ over medium heat.
Place sliced cheese on top of patties 2 to 3 minutes before they are done cooking so cheese melts slightly.
Heat buns on the BBQ. Spread 1 tbsp. of Dijon mustard on each bun. Add patties to bun and top with grilled veggies.