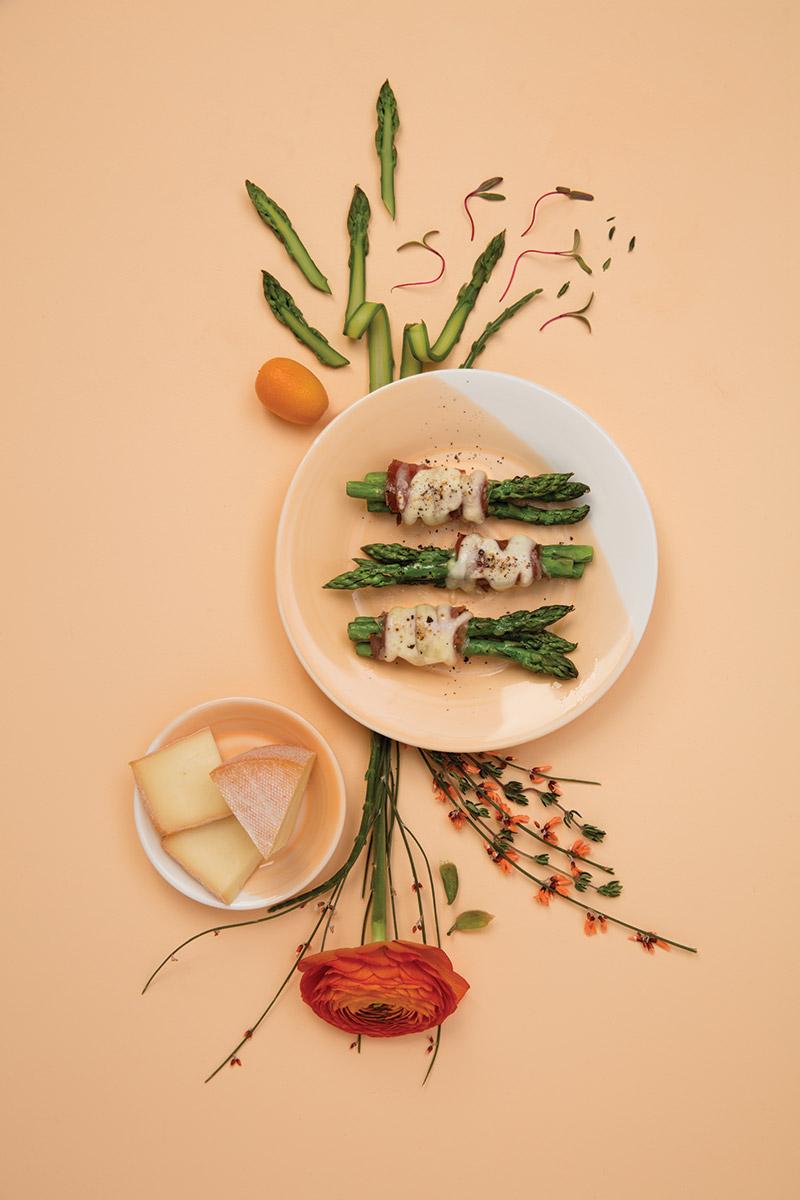 Asparagus-Prosciutto Rolls with OKA Cheese
Makes 4-6 rolls
Description
The vibrant earthy flavour of asparagus is a bold match for the robust character of OKA cheese, especially when wrapped in savoury prosciutto. This terrific trio makes for a intensely savoury taste experience that's welcome alongside brunchy beverages like fresh-squeezed juice, mimosas, or Bloody Marys.
Ingredients
1 pound medium-size asparagus
2 or 3 slices prosciutto, halved lengthwise
190g OKA cheese, grated
Olive oil
Freshly ground black pepper
Preparation
Preheat oven to 400°F.
Trim the bottom third off of the asparagus. Wrap three asparagus tips with a slice of prosciutto and place the bundles on a parchment-lined baking sheet. Top each with grated OKA cheese, a drizzle of olive oil, and pepper.
Bake for 12 minutes or until the cheese melts and prosciutto is crispy.