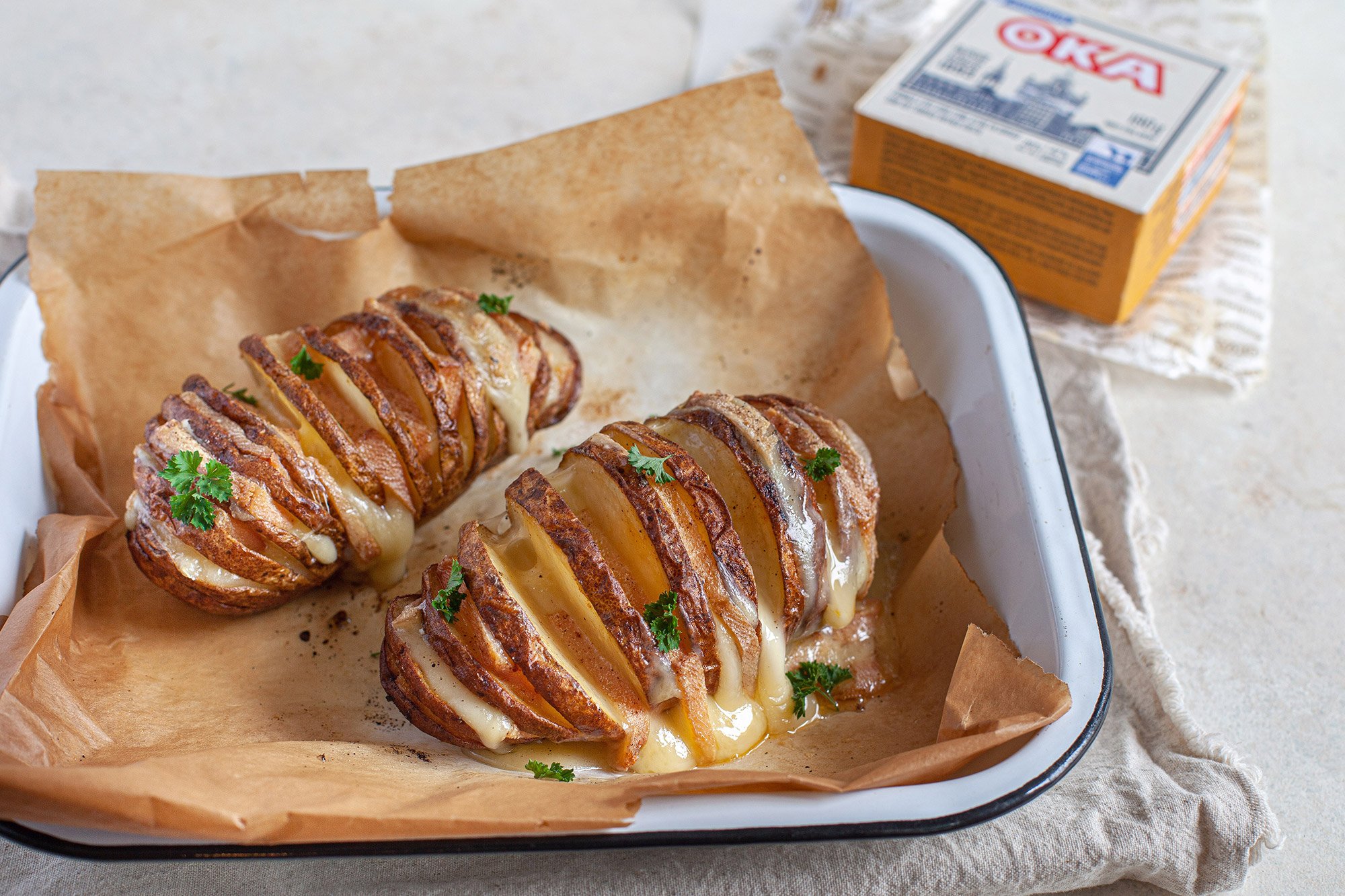 Hasselback potatoes with OKA cheese gratin
4 portions
Ingredients
4 medium sized Russet or Idaho potatoes

1 tsp. smoked paprika

Sea salt and ground pepper

Drizzle of olive oil

190 g OKA cheese
Preparation
Preheat the oven to 425 °F (220 °C).
Wash the potatoes thoroughly and keep the skin on.
Slice each potato widthwise at regular intervals (about 3 mm). To avoid cutting the potatoes all the way through, place them between the handles of two wooden spoons or in the hollow of a large serving spoon.
Place the potatoes on a baking sheet covered with parchment paper. Drizzle with olive oil and sprinkle with paprika, carefully separating each segment of potato.
Bake the potatoes for 35 to 40 minutes. Check to see if they are cooked.
Once the potatoes are fully cooked, allow them to cool for a few minutes. Meanwhile, cut the Oka into thin slices, then cut each slice in half.
Insert a slice of Oka between each segment of potato.
Place the potatoes on a baking sheet and broil for 1 minute. Remove from the oven and serve immediately.