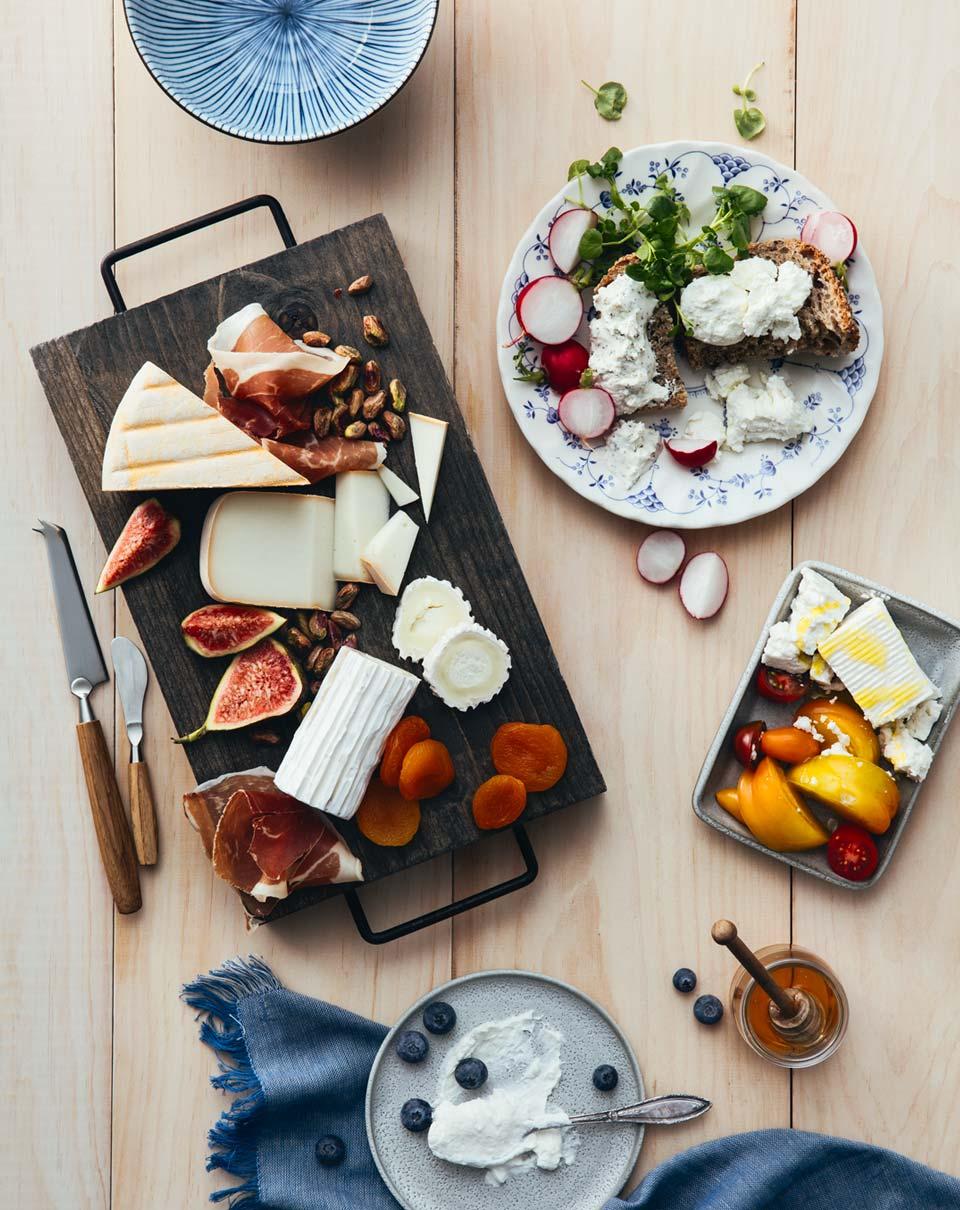 Table Art
How to consume Agropur Chèvre des Alpes fine cheese
Fine goat cheese isn't just available in a spreadable format. Agropur Chèvre des Alpes offers five varieties: The assortment of textures and forms can be enjoyed in multiple ways.
Lay out a fresh spread
­Agropur Chèvre des Alpes fresh cheese spreads well and is delicious by itself on bread or in a sandwich. It is available all-natural as well as in four flavours: fine herbs, pepper, chili and garlic, and cranberry and maple syrup. Also try our cow's milk and goat's milk cheese, for a variation of flavours and textures.
Serve up a soft cheese log or some Brie
Add soft Agropur Chèvre des Alpes to your recipes to make meals extra mouthwatering. The log-shaped variety is ideal for warm goat cheese salads. Cold, it pairs well with cherry tomatoes, radishes, beans, peas, watercress, arugula and spinach. Give your soups a boost by arranging a few rounds in the middle of a steaming bowl. You can even use it as a stuffing for vegetables such as peppers and zucchini flowers or for white fish fillets such as cod, tilapia or haddock. For dessert, serve it with a drizzle of honey or rose petal jelly. Surface ripened Agropur Chèvre des Alpes is a hit when served as a warm maple nut Brie after a meal.
Make your guests melt with semi-firm tomme
Classically delicious as a snack with figs or simply with bread, Agropur Chèvre des Alpes semi-firm tomme is especially popular when melted in a raclette. Consider adding it to your pizza, meatloaf, lasagne, risotto, omelette and gratin recipes to get cooking like a true chef.
Chèvre des Alpes is perfect for tastings, in all its varieties. 
See our list of suggestions for enjoying Agropur fine cheeses.