Käserei Champignon,
Germany
Description
La Rougette is a "triple crème" soft cheese enveloped in a rind that is both washed and bloomy, a tempting combination. Made in Bavaria, Germany, its bright-red-coloured rind is washed five times and features the pronounced taste of butter. Indulge!
Formats

Cut in store (2 kg)
Nutritional values and ingredients
Ingredients
Pasteurized milk, pasteurized cream, salt, microbial enzyme, paprika extract as colouring, bacterial cultures, ripening cultures.
Nutrition Facts
Per 1 cube of 3 cm (30 g)
PDO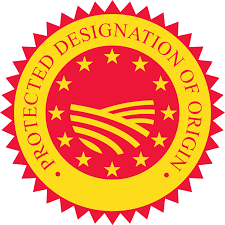 FFBF42
Very sweet beers