Description
From the regions of Lombardy and Piedmont, in the North of Italy, the Gorgonzola Dolce Agropur Import Collection is a blue cheese handmade made according to traditions and hand-ladled into moulds. It takes a minimum of 50 days for this cheese to be ripened to perfection. With its soft and creamy texture, this cheese if perfect for a cheese platter but also for use in pastas, pizzas and sandwiches.
Formats

150 g
Nutritional values and ingredients
Ingredients
Pasteurized milk, salt, rennet, bacterial culture, penicillium roqueforti. Rind not edible.
Nutrition Facts
Per 1 cube of 3 cm (30 g)
PDO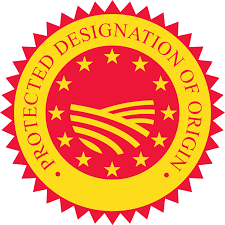 Cook with Granarolo Gorgonzola